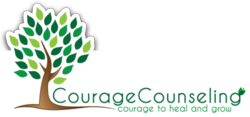 The new office is in more of a professional environment
Concord, NC (PRWEB) April 25, 2013
Courage Counseling, a Charlotte-area stress management and personal therapy practice, has recently opened a new location in Concord, NC and launched a newly redesigned website.
The new location on 700 Church St. N in Concord, NC is in addition to Courage Counseling's location in Waxhaw, NC.
Owner and counselor Doris Motte said the new setting is in a better location, not only because it's in a more populated area, but it's near Carolinas Medical Center-Northeast, a 457-bed facility.
"The new office is in more of a professional environment," Motte said, "where as my location in Waxhaw is in more of a residential neighborhood."
With the location comes with a new website and domain name. Courage Counseling was formerly waxhawcounseling.com, now its http://www.Dorismottecounseling.com.
The website is completely redesigned too, featuring a simpler design with a new logo and new pages. Clients can get all the information they need from the site, including Courage Counseling's services, rates and insurance. Some insurances or employee benefit plans may cover the entire cost of a counseling session.
Motte provides counseling for those who suffer from depression, anxiety, grief, stress, trauma and those seeking marriage or couples therapy.
What sets Motte and Courage Counseling apart though is her expertise in EMDR.
EMDR stands for eye movement desensitization and reprocessing and is a treatment Motte has been successful in using to treat anxiety that is rooted in distressing events. This can be from childhood trauma, being around a tragic event or even PTSD – posttraumatic stress disorder.
"I have found success," said Motte, who recently started seeing patients at her new office in Concord. "I found that some respond better than others. Once I have a sense that it will be helpful to people in reducing anxiety and panic, and in people who had traumatic experiences, it's been successful in reducing their level of stress surrounding that traumatic experience."
Motte is a licensed professional counselor in the state of North Carolina, and has a certificate in formational prayer and has received training in Emotionally Focused Couples Therapy (EFT) and EMDR. Motte is also a member of the Licensed Professional Counselors Association of North Carolina, American Association of Christian Counselors, and the International Center for Emotionally Focused Therapy.
About Courage Counseling and DorisMotteCounseling.com: Courage Counseling is a professional therapy and counseling practice led by counselor Doris Motte. Recently, Courage Counseling opened up a second office in Concord, North Carolina and recently launched a newly designed site, http://www.dorismottecounseling.com. With over 15 years of experience, Motte and Courage Counseling is there for all patients, helping them "build courage to heal and grow."