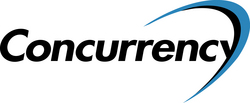 Leveraging the powerful new features of SharePoint 2010 in combination with our 15 years of ECM expertise, Concurrency customers realize powerful gains in business productivity. Says James Savage, President of Concurrency
Brookfield, WI (PRWEB) April 20, 2010
Microsoft Gold Certified Partner and SharePoint experts, Concurrency, continue to provide valuable insight into the software giant's technologies at the Microsoft 2010 Launch Event, at the Hilton Milwaukee City Center. On April 20, attendees will receive access to technology experts and a morning of training on SharePoint 2010, Office Professional 2010, Project 2010, SQL Server 2008 R2, and Visual Studio 2010.
Midwest IT professionals can get individual face time with Concurrency's experienced Microsoft Certified Engineers and expert content management (ECM) consultants to learn how Office 2010 and SharePoint 2010 work together as an integrated platform. Demonstrations and detailed information on tools and resources will provide insight as attendees evaluate how to improve their infrastructure, increase business productivity and increase IT control - all while reducing risk and decreasing cost.
Register Today https://microsoft.crgevents.com/Register2010/Content/Event_Selection.aspx
Concurrency is the Midwest's authority on the Microsoft SharePoint platform. The leader in SharePoint & Collaboration, Application Development, Core Infrastructure, Unified Communications, and Microsoft Online Services. We deploy winning solutions to our customers and back them up by providing on-going training and support. Stop by our booth to learn more.
About Concurrency:
As Wisconsin's premier Microsoft Gold-Certified Partner, Concurrency's skilled technology consultants implement strategies and solutions to help businesses thrive. Concurrency is the authority on electronic content management, application development and network infrastructure in the Milwaukee, Madison and Chicago areas. With this highly specialized portfolio, we have helped our enterprise customers realize business and productivity efficiencies for over twenty years.
Concurrency is Wisconsin's only Gold-Certified Partner focused on Information Worker Specialization and the Midwest's only provider steeped in both the Document and Knowledge Management domains—the true heritage of SharePoint. For more information on how our experienced consultants can help your business thrive, please visit our website http://www.concurrency.com or call us at 262-384-5800.
# # #