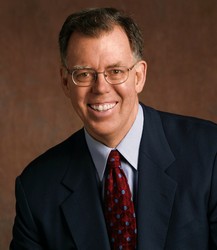 "Animals receiving daily fish oil supplements for 30 days post concussion had a greater than 98% reduction in brain damage compared with animals that did not," said Dr. Barry Sears, whose new study is in the Journal of Neurosurgery.
Marblehead, MA (PRWEB) September 14, 2010
Daily supplementation with high-purity fish oil after a concussion injury may dramatically reduce resulting neural damage, as demonstrated in a study published in the prestigious Journal of Neurosurgery.
The new study by Dr. Barry Sears, a leading authority in anti-inflammatory nutrition and founder of the non-profit Inflammation Research Foundation, indicates that a simple cost-effective treatment may be at hand for brain trauma induced by concussion injury.
Co-authoring the study with Dr. Sears was Dr. Julian Bailes, a neurosurgeon and nationally acclaimed expert in brain concussions. The Journal of Neurosurgery electronically pre-published the study July 16, 2010.
"Brain trauma remains one of the most devastating injuries, as there is very little to aid the healing process," Dr. Sears said. "Recent media reports on the long-term brain damage among former NFL professional football players focused on the tragic consequences of brain trauma induced by concussions."
Recently, the Center for Disease Control (CDC), reported that approximately 1.7 million people sustain a Traumatic Brain Injury (TBI) annually. The CDC noted in a report covering 2002 through 2006 that each year of those 1.7 million TBI victims, some 52,000 die, 275,000 are hospitalized and 1.36 million are treated and released from an emergency department. TBI also contributes to a substantial number of cases of permanent disability.
In the study by Dr. Sears, a reproducible concussion injury was induced in rats. After brain injury, some of the rats were given a daily supplement of high-purity fish oil, while the other rats were not.
"Animals receiving the daily fish oil supplement for 30 days post concussion had a greater than 98 percent reduction in brain damage compared with the animals that did not receive the supplement," Dr. Sears said. "It is hypothesized that the omega-3 fatty acids in the fish oil reduced the neural inflammation induced by the concussion injury."
Dr. Sears said that this is important for the general public to realize and especially vital for parents to know since approximately one-half of the emergency room visits for concussions in America are children aged 14 and under.
"One implication of the study is that concussions, such as those that occur in football, may be best treated with immediate high-dose fish oil supplementation to reduce brain inflammation. The same may hold true of all brain trauma patients," he said.
Dr. Sears, who created the anti-inflammatory Zone Diet and is a leader in the use of high-dose fish oil to treat neurological disorders, said he has extended this study through his work with several former NFL players, who had significant brain damage as a consequence of football careers.
One former athlete, George Visger, who played with the San Francisco 49ers in the early 1980s, has had nine brain surgeries since retiring from professional football and had lost virtually all of his short-term memory. However, once George followed Dr. Sears' strict Zone Diet and took 15 grams of high-purity fish oil each day, his short-term memory significantly improved, as did his anger management.
"I can't thank Dr. Sears enough for what he has done for myself and my family," Visger said.
Another ex-NFL player Dr. Sears worked with is Lucious Smith, who played for the Los Angeles Rams and Buffalo Bills. He had developed a severe attention deficit disorder condition more than 20 years after retiring.
"Lucious was also put on the same dietary program of a strict Zone Diet and 15 grams of high-purity fish oil each day and within a few weeks had the same significant improvements as experienced by George Visger," Dr. Sears said.
"It was the dietary program and the fish oil supplied by Dr. Sears that gave me back my life," Lucious Smith said.
According to Dr. Sears, it is the combination of a strict Zone Diet coupled with high-dose, purified fish oil that was able to reduce the long-standing neural inflammation initiated decades earlier by repeated concussion injuries.
"The rapidity of the responses of the former football stars was similar to our earlier published studies in children with Attention Deficit Hyperactivity Disorder (ADHD)," he said.
Dr. Sears' study of children with ADHD was published in The Nutrition Journal on July 13, 2007.
"High-purity fish oils are safe, affordable and should be readily available in every hospital setting to reduce the immediate inflammation induced by any type of brain trauma. Hopefully one day that will be standard practice," Dr. Sears said.
Dr. Barry Sears is a leading authority in anti-inflammatory nutrition. He is the creator of the anti-inflammatory Zone Diet as well as the author of 12 books, including the New York Times #1 best-seller, The Zone. His books have sold more than 5 million copies and have been translated into 22 languages. For information online, please visit DrSears.com or http://www.ZoneDiet.com.
###