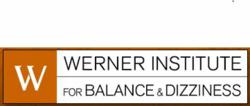 "We've found that post-concussive vestibular therapy is very effective and can help individuals get back to their daily routines," said Brian Werner, PT, MPT, and founder of the Werner Institute for Balance.
Las Vegas, Nevada (PRWEB) November 08, 2012
The Werner Institute for Balance, Las Vegas, has been designated a Concussion Health Certified Center. The distinction recognizes that the Werner Institute staff members have successfully completed Concussion Health's competency based certification.
Whether you are an elite or amateur athlete or just found yourself in the wrong place at the wrong time, a concussion can upset your life. Research results indicate there three components to a concussion—cognitive, physical, and emotional. Signs and symptoms include confusion, vertigo, headaches, dizziness, nausea, fatigue, blurred vision, and anxiety.
This year, at least one in 10 athletes will suffer a concussion, according to the Centers for Disease Control. Most sports- and recreation-related concussions seen in emergency rooms (65%) occur among youth age 5–18
The Werner Institute for Balance Approach
The Werner Institute's philosophy involves an innovative Physical Therapy/Audiology approach that features the diagnostic expertise of an audiologist with the rehabilitative expertise of a physical therapist. It allows a patient to receive comprehensive diagnostics and treatment in the same center. By collaborating with the referring healthcare provider and gathering information about symptoms, cognitive function and functional status, staff members can formulate a customized care plan, which may include recommendations regarding level of activity/work demands and/or pursuing specialized physical therapy.
"We've found that post-concussive vestibular therapy is very effective and can help individuals get back to their daily routines," said Brian Werner, PT, MPT, and founder of the Werner Institute for Balance. "I'm extremely excited about our expanded concussion program as our team members can now help make objective, informed recommendations about rehabilitation."
In addition to its concussion care, The Werner Institute for Balance offers treatment for vestibular, vascular, chronic mobility, and movement disorders. It provides fall risk identification, prevention, and management services as well as balance retraining therapy for neurogenerative diseases.
"We are proud to be working with The Werner Institute for Balance to achieve our shared goal of improving the healthcare outcomes of patients and their families through the use of best concussion management practices," said Bridgett Wallace, Concussion Health CEO and co-founder. "As part of our commitment to our partners, we'll provide the Werner Institute staff members with a full year of clinical support."
Based on the latest research guidelines and best practice standards regarding concussion management, Concussion Health's online training is designed to meet the educational needs of athletic trainers, physical therapists, school nurses, coaches, parents, athletes and other healthcare providers.
Nevada law
In Nevada, concussion legislation (AB 455) has been in place since 2011. It requires the Nevada Interscholastic Activities Association to have a policy concerning the prevention and treatment of head injuries. The policy requires that a student athlete who sustains or is suspected of sustaining an injury to the head must be immediately removed from the activity or event; and may not return to the activity until cleared by a healthcare professional. In addition, parents and guardians must sign a form acknowledging that they have received a copy of the policy and understand its terms and conditions.
What is a concussion?
According the Consensus Statement on Concussion in Sport (Zurich, 2008), a concussion is "a complex pathophysiological process affecting the brain, induced by traumatic biomechanical forces." It is a brain injury caused by a direct blow to the head or other part of the body that results in a rapid movement of the brain within the skull. Whether a bump, blow or jolt, a concussion can interfere with normal brain function that results in common features:

Can be a direct or indirect blow to the head or other part of the body causing "impulsive" forces transmitted to the brain;
Sudden onset of symptoms that, in most cases, gradually disappear with rest — usually within seven to 10 days;
May cause a disturbance in normal brain function but no detectable structural damage (e.g., brain scan with MRI or CT scan);
Typically does not involve a loss of consciousness (less than 10 percent of the time) and symptoms gradually disappear although a small percentage have symptoms that linger, sometimes referred to as "post-concussion syndrome."
About The Werner Institute
As a specialty balance and dizziness clinic featuring both audiology and vestibular retraining physical therapy, The Werner Institute specializes in diagnosing and treating patients with peripheral and central nervous system disorders of the balance system. It provides state-of-the art testing services and equipment along with hands-on physical therapy for improving balance and vertigo -- this is called vestibular rehabilitation or balance retraining therapy. It is the first facility in the Las Vegas area to offer vestibular auto-rotational testing (VAT), one of the most advance diagnostic systems available for detecting disorders of the inner ear related to balance. VAT measures how the brain and inner ears work together to maintain stable vision/gaze. In addition, the Werner Institute offers the ImPACT computerized neurocognitive assessment, the most widely used cognitive testing tool, to help determine an athlete's readiness to return to play after suffering a concussion. For more information visit nomorevertigo.com. Follow on Twitter @dizzyPT
About Concussion Health
Concussion Health provides online education and tools for concussion management. Through a comprehensive training and certification program, as well as ongoing clinical support, it enables healthcare providers, hospitals, outpatient clinics and sports organizations to successfully provide today's best-practice concussion management services. For more information, visit concussionhealth.com. Follow on Twitter @ConcussHealth
References
1. Centers for Disease Control and Prevention National Center for Injury Prevention and Control (NCIPC). http://www.cdc.gov/concussion/HeadsUp/youth.html. Accessed January 2010.
2. Lau B., Collins MW, Kontos A., Mucha A, Lovell MR. Which on-field symptoms predict protracted recovery from sport-related concussion? Dizziness a predictor of a protracted recovery American Journal of Sports Medicine, 2011 Nov.; 39(11):2311-8. Epub 2011 Jun 28.