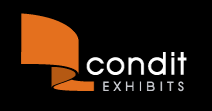 "Joe Saul will be an asset to Condit Exhibits as he further expands our capabilities in the retail kiosk and exhibit category. We're all very excited about him joining the company." - Mike McGowan, President, Condit Exhibits
Denver, Colorado (PRWEB) February 23, 2012
Condit Exhibits, an international exhibit company specializing in the design, fabrication, management, and installation of custom trade show exhibits, hired Joe Saul as a Project Manager to assist in the Retail Exhibits and Kiosks division.
Joe Saul joins Condit Exhibits with over 20 years of experience in woodworking and the construction industry and a project management background centered in retail store fixtures. In his new role at Condit Exhibits, Saul's focus will continue to be on retail kiosks and outdoor vending machine shrouds for Coca-Cola and Westfield Shopping Malls, a retail property management company.
Saul specializes in the management of exhibit conception, design, fabrication, and installation. In his career, Saul has worked with clients including CenturyLink, Red Robin Restaurants and King Soopers.
Mike McGowan, owner of Condit Exhibits, noted that Saul's addition and expertise was intended to add another layer of value to Condit's clients with a presence in the retail category. "Joe Saul will be an asset to Condit Exhibits as he further expands our capabilities in the retail kiosk and exhibit category. We're all very excited about him joining the company." said McGowan.
ABOUT CONDIT EXHIBITS:
Condit Exhibits leverages its international footprint and the insights and experiences developed over its 60-year history to assist global clients with all of their exhibition challenges. By staying on the bleeding edge of the trade show and exhibit industry, Condit Exhibits can design and build multi-dimensional exhibitions, environments, studios, and digital spaces. Condit Exhibits specializes in the design, fabrication, management, and installation of trade show exhibits, exhibitions, events, museum exhibits, visitor centers, real estate sales centers, television studio sets, corporate lobbies, kiosks, and three dimensional marketing environments of any kind. For more information, visit the Condit Exhibits website or call +1.800.541.6308
###