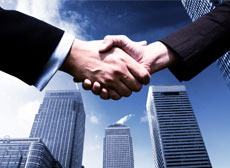 New York, NY (PRWEB) April 26, 2012
Virgo Business Centers recently announced that the company offers affordable NYC meeting rooms for hourly and daily rental.
"We've recently noticed a sharp increase in the demand for business centers. People like the idea of a very small commitment financially with very little risk during tough economic times" says Sarah Klein, Co-CEO of Virgo Business Centers. "You only pay for what you need and nothing more."
"In particular, conference room usage has picked up a lot. Many of our customers work out of their homes, but they feel it is important to meet their clients in a professional environment" says Klein.
Virgo customers can rent conference rooms for as little as $50 per hour and $300 per day, with a choice of four convenient Manhattan locations:
Virgo Business Centers at The Empire State Building
350 Fifth Avenue
59th Floor
New York, NY 110118
(212) 601-2600
Virgo Business Centers at Grand Central
380 Lexington Avenue
17th Floor
New York, 10168
(212) 551-1000
Virgo Business Centers at Park Avenue South
304 Park Avenue South
11th Floor
New York, NY 10010
(212) 590-2300
Virgo Business Centers at Midtown
575 Lexington Avenue
4th Floor
New York, NY 10022
(212) 600-2300
In addition to conference room rentals, Virgo offers monthly office rentals from $1,000/month, and virtual offices from $50/month.
Each Virgo location features fully furnished offices, administrative support staff, high-speed internet access, conference room facilities, and copy/fax/printing/scanning services.
About Virgo Business Centers
Virgo Business Centers offers a variety of New York City office space solutions, including furnished offices, conference room rentals, and NYC virtual office services. For additional information, call (212) 601-2700.