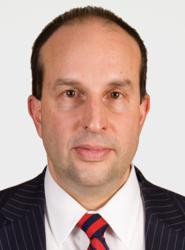 Strategy Bridge is positioned to build on a successful 2011.
Winchester, VA (PRWEB) December 30, 2011
Strategy Bridge International, the leader in systems engineering based strategy development, has announced its 2012 exhibition and presentation schedule. Expanding on a successful 2011 schedule, Strategy Bridge will be participating in industry and government-sponsored conferences as well as symposiums in the Systems Engineering domain. "With a wide range of clients and partners, and nearly a decade of sustained growth, it is Strategy Bridge International's intention to expand our role as the industry leader," stated Paul AmRhein, Strategy Bridge Vice President for Business Development.
The INCOSE 2012 International Symposium in Rome highlights the schedule. The event will offer nearly 1,000 of the world's leading systems engineers opportunities to interact as they learn of the latest developments in tools, methodologies and approaches. "Given the outstanding feedback that Strategy Bridge received during the 2011 Symposium in Denver, our continued participation will solidify our partnership with INCOSE," added AmRhein.
New to the 2012 schedule will be the NASA PM Challenge to be held in Orlando. As NASA's Systems Engineering training provider, Strategy Bridge courses are a fundamental tool used every day by NASA engineers to address complex problems. "Our relationship with NASA benefits from our instructors unique perspective that we can share with NASA's industry partners," noted Skip Hall, Strategy Bridge's NASA Client Relationship Manager.
The Department of Energy's Small Business Conference and Expo is another venue where Strategy Bridge's message of strategy development based on systems engineering models has been well received. "While attending the 2011 conference in Kansas City, I was particularly impressed by both the number of attendees and the businesses represented. It's clear that the DoE is embracing the systems engineering concepts used by the Department of Defense, the intelligence community and NASA. Organizations with mature systems engineering processes save both time and money." commented AmRhein.
Another new conference is the SEDC Systems Engineering Conference held May 14-16 in the Washington, DC area. Sponsored by INCOSE's largest chapter, the regional conference event will include keynote presentations by NASA's Chief Engineer as well as exhibits and technical presentations.
The year's final event will be the NDIA Systems Engineering Conference in San Diego. The 2012 conference will focus on improving acquisition and performance of Defense programs and systems, including system-of-systems engineering and all aspects of system sustainment. Several Strategy Bridge presentations will be submitted, continuing our history of participation.
"Strategy Bridge is positioned to build on a successful 2011 and invites everyone to visit our booth and attend our presentations," remarked Mark Wilson, Strategy Bridge Founder and Chief Executive.
###