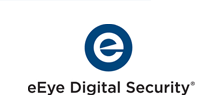 We live in a patch-centric world, where IT security teams huddle around the Microsoft colors every month in anticipation of the latest fix.
Phoenix, AZ (PRWEB) May 05, 2011
eEye Digital Security, a provider of IT security and unified vulnerability management solutions, today released its latest research report, "In Configuration We Trust." The report, produced from research led by eEye cofounder and CTO Marc Maiffret, reveals that simple configuration changes and software version upgrades could mitigate many application vulnerabilities before patches are available. Findings also show that configuration changes could have repelled headline-driving attacks such as Stuxnet and Aurora, and that they can be used to mitigate attacks leveraging vulnerabilities that IT security teams struggle with on a daily basis, such as those found in Microsoft WebDAV and document converters. Additionally, the report reveals that simply upgrading to the latest Microsoft software versions could mitigate as many as 50 percent of the MS vulnerabilities identified in 2010.
"We live in a patch-centric world, where IT security teams huddle around the Microsoft colors every month in anticipation of the latest fix. Patch management will continue to be part of IT security's regular routine, but there are some other fast fixes that can lighten the load and immediately improve security and compliance postures," said Maiffret. "This report will allow organizations to make simple configuration changes that will provide improved defense against major sophisticated attacks and everyday routine problems."
The report, "In Configuration We Trust," is available free of charge and provides actionable insight into vulnerability management, configuration best practices and defense methods. It produced many salient conclusions:

Upgrading to the latest major release versions of Microsoft software will mitigate more than 50 percent of all MS vulnerabilities identified in 2010.
Disabling certain features within MS WebDAV and document converters will mitigate 12 percent of related vulnerabilities and defend against DLL Hijacking attacks.
Proxy servers, which can be used to stop some malware from siphoning information from corporate networks and feeding it to command-and-control servers, could have rendered Project Aurora all but ineffective.
Windows 7 used in conjunction with Access Control Lists (ACLs) could help prevent a worm such as Stuxnet from spreading once it is inside a system.
"The mitigations outlined in this report represent areas that the eEye research team deems important for kick starting conversations about better security practices," said Maiffret. "Some members of the security community may have known for years about some of the topics we've raised but others in IT security do not. We want to help shed light and provide information to the broader group of folks working in IT, to educate and create dialogue that improves the security and protection of business networks."
Interact with eEye on Twitter and Facebook. Follow eEye on its IT Security blog.
About eEye Digital Security
Since 1998, eEye Digital Security has made vulnerability and compliance management simpler and more efficient by providing the only unified solution that integrates assessment, mitigation, protection, and reporting into a complete offering with optional add-on modules for configuration compliance, regulatory reporting, and integrated patch management. eEye's world-renowned research and development team is consistently the first to uncover critical vulnerabilities and build new protections into our solutions to prevent their exploit. Thousands of mid-to-large-size private-sector and government organizations, including the largest vulnerability management installations in the world, rely on eEye to protect against the latest known and zero-day vulnerabilities.
# # #