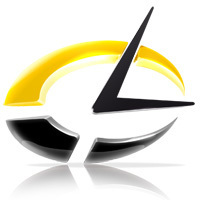 Newport Beach, CA (PRWEB) October 26, 2009
LiveTime Software, a leading provider of Web based ITIL Service Management and Help Desk software, today announced the addition of a Federated CMDB in LiveTime 6. LiveTime's new Federated Configuration Management CMDB allows users to map distributed asset information from independent sources into a single Configuration Item (CI) to provide a more holistic view of the companies infrastructure. This information is important when managing Requests, Incidents, Problems and Changes within the business. Having up-to-date information leads to more efficient and rapid problem solving as well as more satisfied customers.
LiveTime's Federated CMDB provides unparalleled ease of integration into any asset management system using LiveTime's AMIE (Asset Management Integration Engine). Using XML descriptor files embedded within the LiveTime application, AMIE is able to connect to the foreign host and transfer any type of Asset Management data into LiveTime's Configuration Management Database (CMDB). AMIE can also recognize schema changes on the foreign host, and dynamically adapt to these modifications in real time.
LiveTime includes 12 pre-integrated connectors out-of-the-box supporting Loginventory, LANDesk, Tivoli Discovery, Novell ZENworks Desktop, Asset and Configuration Management products, Spiceworks, Express Software Manager, LANrev, Microsoft SMS and SCCM 2007 as well as Centennial.
In addition, LiveTime's Federated CMDB is fully certified under ITIL 3 guidelines via PinkVERIFY and provides a powerful staging area where you can manage individual snapshots from contributing data sources. Input validation can also be applied to both input masks and user masks with regular expressions, providing powerful control over the quality of incoming data.
The ability to federate datasources out-of-the-box is unequalled in the industry and further demonstrates LiveTime's commitment to open standards and interoperability.
About LiveTime Software
Headquartered in Newport Beach, California, LiveTime Software, Inc. is a vendor of Web 2.0, ITIL based service management and help desk software for medium to large enterprises. Many global 2000 organizations and educational institutions use LiveTime's vendor-neutral solutions to lower their costs and improve customer satisfaction. Founded in 1999, LiveTime Software is a privately held firm with offices in the United States, Australia and the United Kingdom. For more information visit http://www.livetime.com
###