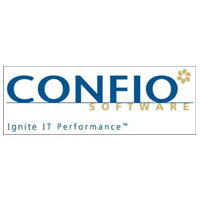 Companies spend millions of dollars on applications and hardware and can't be slowed down by application bottlenecks at the database level. 2008 will bring an acceleration of our growth as we broaden our solution and provide more opportunities for customer return on investment
Boulder, CO (PRWEB) February 19, 2008
Confio Software, the leading developer of Wait-Time database performance management, today announced the completion of its third consecutive year of record growth. Much of the growth was fueled by the release of its four new Ignite™ products. Each new offering extends Confio's Wait-Time database performance methodology to support multiple Oracle, Microsoft, IBM and Sybase databases, addressing approximately 90% of the RDBMS market.
"The Confio Igniter Suite continues to offer a strong value proposition to IT executives and management who need their databases and the internal and external applications that depend on them to run at peak performance," said Charlie Sander, CEO of Confio. "Companies spend millions of dollars on applications and hardware and can't be slowed down by application bottlenecks at the database level. 2008 will bring an acceleration of our growth as we broaden our solution and provide more opportunities for customer return on investment".
2007 highlights included the release of four distinct and complementary new products that expanded Confio's best-in-class solution for cross platform database performance management.
Ignite for Oracle E-Business - The product is designed to provide increased visibility into the causes of performance problems that can occur in Oracle E-Business Suite, Oracle ERP and Oracle Apps environments. Oracle Databases are estimated to have between 44-49% worldwide market share with more than 220,000 customers.
Ignite for DB2 - Designed for DBAs responsible for business critical systems and solutions, the product improves how enterprises monitor, analyze and optimize their DB2 databases and applications. Confio Ignite for DB2 arms companies with a precise performance management tool to better manage the deployment of new business applications, programs and customizations for faster service to the end users.
Ignite for Sybase- The product is tailored for Sybase installations and allows DBAs to instantly highlight the most important database problems, their root cause and resolution. Confio Ignite for Sybase ensures that companies that rely on Sybase databases are always operating at peak performance and achieving expected service levels.
Ignite Web Client -Accessed via a standard web browser, the Ignite Web Client allows IT management and DBAs the ability to remotely access and monitor enterprise database and application performance. Using a newly designed interface, the Ignite Web Client makes Ignite performance results accessible to more users, regardless of location and eliminates the need to pre-configure a client prior to benefiting from Ignite.
Confio's entire suite of application performance management tools are developed to ensure maximum database and application optimization. The Confio Igniter Suite can be used across a mix of Oracle, SQL Server, DB2, and Sybase databases and Java/J2EE applications to speed the process of finding and resolving performance issues. For DBAs, Ignite identifies the exact business processes and application code that affect database performance and the responsible source. Ignite also shows exactly where the problem resides and who should own the problem to ensure the best path to resolution.
With the latest releases of the Confio Igniter Suite, customers have also benefited from increased power of the suite with new functionality and features that empower users with an analytic framework to drill down into detailed data and view the path of analysis, making it easy to retrace and map customer performance issues.
Confio Ignite delivers rapid results for database performance management. Customers are able to download, install and begin identifying problems within 30 minutes. DBAs who are interested in learning more about industry best-practice Wait-Time analysis and database performance tools can visit http://www.confio.com. Free trials of Confio Software's leading multiplatform application performance monitoring tool are available for download at http://www.confio.com/freetrial.
About Confio Software
Confio Software develops Oracle, SQL Server, DB2, Sybase & Java application performance management tools that are revolutionizing how databases and the applications that depend on them are monitored, managed and optimized. Built on industry best-practice Wait-Time methods, Confio Igniter Suite improves service levels and reduces costs for database and application infrastructure. Confio is based in Boulder, Colorado, with customers worldwide. For more information see Confio.com.
Confio, Confio Ignite and Confio Igniter Suite are trademarks or registered trademarks of Confio Software Corporation, in the United States and/or in other countries. Other product and company names herein may be trademarks of their respective owners.
###