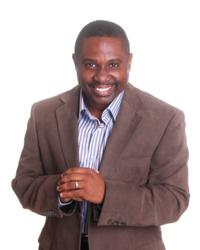 "We must educate students with or without any mental health issues the necessary coping, character and leadership skills needed to contribute to society no matter what stage they are in their lives."
Indianapolis, IN (PRWEB) December 28, 2012
These incredibly powerful and controversial words come from Jamahl Keyes, the nation's leading Anti-Bully and Character education youth motivational speaker and author of the top selling youth leadership book Can't Quit It Until You Get It.
Jamahl Keyes is an energetic, educational and entertaining speaker who educates parents, teachers and students on how to:

cope with disappointment in your life.
express yourself in a non aggressive way
set a great leadership example that people will follow
create a Anti Bully and character education environment for your school and community
implement conflict resolution training techniques in the classroom and home
"If we don't give our students conflict resolution training and the necessary coping skills to be successful unfortuenetely we will have more students taking the avenue of Adam Lanza the Connecticut Shooter," states, Anti-Bully and Character education speaker Jamahl Keyes.
Subjects such as Anti Bully And Character education, conflict resolution and coping skill methods are just as important and math, science and reading if we are to help our youth be successful in society.
"No one is immune to violence and/or conflict in their lives," says Jamahl Keyes, Anti-Bully and Character education speaker, Conflict resolution trainer and Teacher professional development instructor "We must educate students with or without any mental health issues the necessary coping, character and leadership skills needed to contribute to society no matter what stage they are in their lives."