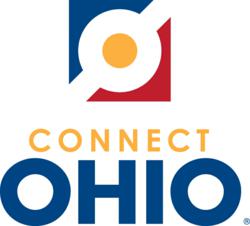 More than 10,000 Ohio adults have registered for free basic computer training offered throughout the state
Columbus (PRWEB) May 25, 2011
Connect Ohio is pleased to announce more than 5,700 adults have completed the Every Citizen Online free basic computer training since the program's launch December 20, 2010. More than 10,000 adults have registered for the free 6-hour course, which is offered in libraries and community centers across Ohio.
"Ohioans have already shown great interest in the Every Citizen Online program," said Tom Fritz, Connect Ohio executive director. "We're pleased that almost 6,000 adults in 60 counties have completed the training already, putting the program well on its way to success. Since January, more than 200 training locations have begun to offer free classes, with more coming aboard each week. We're excited at the opportunity to prepare Ohioans without high-speed Internet for a technologically-driven society and to introduce them to a wide range of communication, education, economic, and healthcare tools available to them online."
The program is available to any Ohio adult and trainees come from a wide range of backgrounds, including small business owners, persons interested in increasing their education, job seekers, and seniors who have waited to adopt technology.
"The class opened up knowledge of the computer and the Internet for me," said Stephen Morozowsky, a small business owner in Zanesville. "Now, I communicate with my clients through e-mail. I also order my business supplies online. I can shop and compare prices, which I hadn't been able to do before. It's a great added convenience."
Morozowsky received training at the John McIntire Public Library in March.
Early surveys indicate that 91% of trainees intend to become regular broadband users at home as a result of the training.
In partnership with 213 libraries, community colleges, and educational and workforce centers across the state, the program offers free computer and broadband training to any interested Ohio adult. The training curriculum includes a basic introduction to computers, an introduction to the Internet, as well as exploring the tools and benefits of using the Internet. Participants are helped to establish an e-mail account and provided with additional training resources to help them continue to learn and use information available online.
The goal of the Every Citizen Online project, funded by the National Telecommunication and Information Agency (NTIA)'s Broadband Technology Opportunities Program, is to train more than 200,000 state residents by early 2013 and to generate 75,000 new broadband adopters in Ohio. The scope of the 3-year program includes 80,000 training hours, more than 2,000 computers provided to libraries and community colleges, the immediate creation of 136 jobs, and a projected increase in direct economic growth of $36 million annually.
A complete list of program details and information on participating locations can be found at http://connectohio.org/consumer_training or by calling 1-855-NOW-I-CAN (669-4226). Free self-paced training is being offered online for those unable to attend classes. Self-paced training can be completed by visiting http://eco.connectohio.org/.
Additional information regarding the Every Citizen Online program can be found at http://connectohio.org/consumer_training/.
View Connect Ohio's Every Citizen Online televised public service announcements: http://connectohio.org/consumer_training/media.php.
Connect Ohio, a division of Connected Nation, is a nonprofit, technology-neutral public-private partnership that works with telecommunications providers, business and community leaders, information technology companies, researchers, public agencies, libraries and universities in an effort to help extend affordable high-speed Internet service to every Ohio household. For more information about what Connect Ohio is doing to accelerate technology in Ohio's communities, visit http://www.connectohio.org
Related Links: Connect Ohio on Facebook: http://www.facebook.com/ConnectOhio
Connect Ohio on Twitter: http://www.twitter.com/ConnectOH
Contact: Amanda Murphy
614-220-0190 or amurphy(at)connectohio(dot)org
# # #