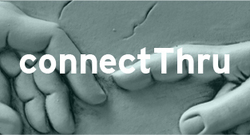 When a company automates its file transfer governance by leveraging the security and robustness of Thru via the WS-4 API, everyone has peace of mind.
Irving, TX (PRWEB) June 21, 2010
This week, Thru made available and released its 4th Gen SOAP-Based Web Services API. Thru is the only MFTaaS (Managed File Transfer as a service) to develop a web services API. With eight years of development connectThru was created to allow flawless integration between Thru's MFTaaS and third party services and applications. Data workflow automation is the key to productivity and efficiency for enterprise businesses across the globe.
The powerful 4th Generation API, WS4, allows integration projects to lever existing MFTaaS tools on the Thru platform and now adds access to the accelerated Thru Global Network, syncThru™ with its 100% uptime guarantee. Thru's API enables business to business, B2B, data exchange and automates the transfer of sensitive information with third party applications without worrying about data loss or security issues.
In this tough business environment with the inevitable growth of sensitive data transfers, it is no wonder business' are turning to cloud computing specifically MFTaaS, to help meet their industries security compliance standards while maintaining a very attractive cost benefit. Companies must be able to monitor and report on file transfers for compliance and security adherence. Use of Thru's MFTaaS API is popular with security conscious customers. Since it is easier to use and deploy than other industry solutions, new business partners and customers are finding their way to Thru's door.
Not only does Thru's WS4 API boost file transfer efficiency and productivity, but it will now be easier to build-up and tear-down global partners, vendors and clients networks programmatically. "When a company automates its file transfer governance by leveraging the security and robustness of Thru via the WS4 API, everyone has peace of mind. We built" Sergey Arutiunov, CTO, Thru.
Download the Thru Sever API 4.0 here
Customers use the API to embed Thru's functionality into their existing infrastructure. Customers gain increased visibility of automated and ad hoc file transactions, every detail is logged in Thru's Audit. Increased monitoring results in better security without increasing inefficacies. The changing enterprise landscape requires companies to adapt quickly to new information distribution channels without sacrificing security or increasing costs. "We have listened to our customers for over eight years always with an eye on providing solutions they need, that how we do business, we are in the service business first!", CEO Lee Harrison
Thru has processed 10's of millions of enterprise business file transfers from all corners of the globe for thousands of companies; offering Global MFTaaS (Managed File Transfer as a Service) solutions on the world's largest 100% uptime guaranteed network at unrivaled speeds. An enterprise platform for secure, on-line file / message delivery and management, Thru products consist of: SendThru for MS Outlook and IBM Lotus Notes, ShareThru, a virtual file system, SyncThru, reliable accelerated delivery of any size file anywhere across the globe, SellThru a CRM embedded sales effectiveness tool, ConnectThru, Manage File Transfer as a Service automation. Established in 2002 and headquartered in Irving, Texas, Thru maintains a global footprint and customer base.
###