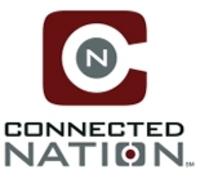 We believe Congress should adopt legislation this year that provides federal government support for state initiatives using public-private partnerships to identify gaps in broadband coverage and to develop both the supply of and demand for broadband in those areas
Washington, DC (Vocus) July 14, 2008
A broad coalition of telecommunications and cable providers, business, labor, rural, and public interest organizations have joined forces to encourage federal leaders to commit to broadband legislation that will support broadband build out and meaningful programs to increase adoption. The bills supported by the group include S. 1492, the Broadband Data Improvement Act, and H.R. 3919, the Broadband Census of America Act, both of which provide the critical first step to developing a national broadband policy.
"Rarely does such a broadly representative coalition unify in support of a piece of legislation," according to Brian Mefford, Connected Nation CEO. "In this case the motivation is clear. Broadband legislation will stimulate our economy by creating good jobs. The legislation will empower Americans to be more competitive in the global economy, to provide and receive better healthcare, to take advantage of advanced educational opportunities and enjoy a better quality of life - in rural and urban areas alike. Connected Nation is proud to be a part of such an important effort."
The letter, distributed to House and Senate Leadership, Senate Commerce Committee and the House Energy and Commerce Committee, was based on the collective belief that broadband legislation is important for universal broadband. "We believe Congress should adopt legislation this year that provides federal government support for state initiatives using public-private partnerships to identify gaps in broadband coverage and to develop both the supply of and demand for broadband in those areas," the group wrote.
Connected Nation's economic impact study released in February 2008 was cited in the letter highlighting the study's finding that the total annual economic impact of accelerating broadband access across the United States would exceed $134 billion with additional and far-reaching economic benefits from an increase in telemedicine, distance learning and other applications.
"We cannot afford to let another year go by without adopting policies that will stimulate the economy in such ways, while expanding use of the networks that already are deployed and providing broadband in previously underserved areas," alliance participants said, adding, "we urge you to work in a bipartisan, bicameral way to enact federal legislation this year."
Participating organizations include:

AT&T
Alliance for Public Technology
American Association of People with Disabilities
American Library Association
Cablevision
Comcast
Communications Workers of America
Connected Nation
EDUCAUSE
Embarq
Independent Telephone & Telecommunications Alliance
International Brotherhood of Electrical Workers
Internet Innovation Alliance
NIC, Inc.
National Cable and Telecommunications Association
The National Grange
National Rural Health Association
Organization for the Promotion & Advancement of Small Telecommunications Companies
Qwest
U.S. Cattlemen's Association
U.S. Chamber of Commerce
United States Telecom Association
Verizon
Western Telecommunications Association
Windstream
About Connected Nation: Connected Nation (http://www.connectednation.org) is a national 501(c)3 non-profit organization widely recognized for its ability to improve digital inclusion. Connected Nation expands access to and use of broadband Internet and the related technologies that are enabled when communities and families have the opportunity and desire to connect. For the United States, this means better education, more jobs, improved healthcare, more efficient government and a better quality of life.
Connected Nation has garnered international, industry-wide recognition as a best-practice model for technology expansion. The model relies on a public-private structure to accomplish extensive broadband asset mapping and to create customized local technology plans through grassroots eCommunity Leadership Teams. Additional programs include No Child Left Offline®, which places computers in homes that otherwise could not afford them.
Contact:
Kasey McCrary
877-846-7710
###