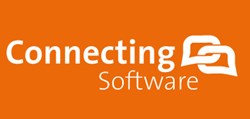 Connecting Software launches Connect Bridge, Connect Bridge Mobile CRM and Global Alliances Program.
Dallas, TX (PRWEB) October 09, 2013
Connecting Software, an innovator in Microsoft Products, Applications and Solutions, today announces the official release of Connect Bridge, Connect Bridge Mobile and our new Global Alliances Program.
Connect Bridge is an easy to use, easy to install and easy to learn tool for bidirectional, live integration and synchronization of data and processes. Within 1 day any developer can start to build unique solutions. Reduction of development time can be up to 90%. Our mobile CRM product based off the Windows Phone Platform allows fast and easy access to Microsoft Dynamics CRM data, it's intuitive, responsive and designed to meet you're organizations most demanding CRM needs.
The Connect Bridge product family offers a unique solution for solving the integration and live synchronization process of data and media between servers like Microsoft Exchange, SharePoint, Dynamics CRM as well as custom applications, both locally and in the cloud.
In addition, we are excited to announce our new Global Alliances and Channel program. We wanted to make it easier for partners to engage with us, drive mutually beneficial revenue, and enable their customers with our innovative products.
"Our vision all along was to develop the best technologies to help enable disparate applications talk to each other. Our focus is to lead the Revolution in Integration! Any developer from any software becomes an integration specialist in less than 4 hours," said Thomas Berndorfer, CEO of Connecting Software. "Plus I'm extremely proud of our new mobile solution built on the Microsoft Windows Phone Platform. This will allow those who make a big investment into Microsoft Dynamics to enable, engage and utilize mission critical data in the palm of their hands."
CONNECT BRIDGE BENEFITS
o Web & Mobile Available
o Reduction of data integration costs
o Increase of productivity
o Process simplification
o Decrease workplace complexity by means of reducing the number of applications per user
o Increase of usability and trust in technology
"When we started to use the Connect Bridge we were really astonished that we achieved a productivity increase of our interface developers by more than 300%", said Peter Lieber founder of LieberLieber Software.
About Connecting Software
The central idea has always been "connecting software". This is our vision and mission. The goal of the shareholders has been to master the interface chaos in the software industry by using an innovative approach. This will also be the top priority in the years to come: to simplify integration, remove interface complexity, increase usability and steadily connect software such as Java, Apple or Microsoft.
Connecting Software is based in the US, Austria and Slovakia.
By adhering to this principle, we can focus on our core competence: to develop connecting software!
CONNECT BRIDGE FOR MICROSOFT
Visit http://www.connecting-software.com for more information and to follow us on social media.
Connecting Software Media Contact:
Matt Moalem
VP of Marketing & Global Alliances
972-523-2244
matthew(at)connecting-software(dot)com
All product and company names herein may be trademarks of their registered owners.