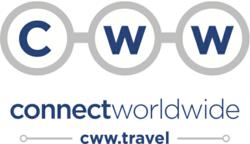 Scottsdale, AZ (PRWEB) June 26, 2013
As Connect Worldwide International Inc. continues its rapid global growth, it is pleased to announce the appointment of Carl Grupp as Vice President of Sales and Marketing. In this role, Carl is responsible for the management and development of the CWW global international representation network and the service and revenue delivery to the CWW global clients.
Carl joined CWW on June 17th following 6 years with Destination Hotels & Resorts as Director of Leisure and Corporate Sales. Destination Hotels & Resorts is a privately held hospitality management company headquartered in Colorado. With nearly 40 independent, luxury and upscale hotels, resorts and golf clubs, Destination Hotels and Resorts is the fourth largest hospitality management company in the USA, with hotels and resorts in Washington, D.C., Chicago, Seattle, Denver, San Diego, Santa Fe, Aspen, Phoenix, Portland, Palm Springs, Palos Verdes, Maui and Lake Tahoe.
Carl also has extensive destination experience and served 9 years as Director Travel Industry Sales for the Greater Phoenix Convention and Visitors Bureau. In this role Carl managed sales and marketing representation teams in Europe, Asia and North America. In addition to his resort and destination sales and marketing experience Carl gained practical on-property and headquarter experience in central reservations and sales for Doubletree Hotels for 7 years.
Carl is a passionate member of the travel industry for more than 20 years, and is an active member of the Arizona Tourism Alliance, a committee member of U.S. Travel Association and a member of Hospitality Sales and Marketing Association.
"Adding key executives to Connect Worldwide allows us to continue to deliver extraordinary services and results to our growing client base," said Eric J. Otto, President and CEO of Connect Worldwide. "We believe our team offers the most powerful international sales and marketing representation solutions for hotels, resorts and destinations worldwide."
Since opening its doors in 2002, Connect Worldwide International Inc. has grown to become a leading global sales, marketing and PR agency servicing both hotel and destination clients. CWW currently represents two of the top six global hotel companies, more than 15,000 hotels and resorts, more than 30 hotel brands and 15 destinations.
For more information, please contact Chelsea Karas, Global Communications Manager for Connect Worldwide International Inc., at chelsea(at)cww(dot)travel or 480-951-8877.