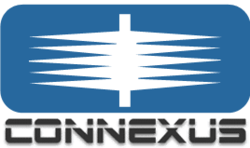 Today videoconferencing must not only deliver enterprise quality video and audio, it must also be mobile and be available just in time, when it is needed.
Dallas, TX (PRWEB) December 22, 2011
Connexus, a leading developer and wholesaler of video conferencing and network gateway solutions for service providers and resellers once again was able to deliver "just in time" video conferencing capability where there was no videoconferencing network or infrastructure. CTI is a Florida based videoconferencing services company that offers public room reservation service anywhere in the US. CTI specializes in providing rooms to attorneys for video depositions and expert witnesses. Before now, remote expert witnesses were forced to travel to remote cities or to local videoconferencing rooms to give expert testimony via videoconferencing.
Greg Crowner, Founder and principal of CTI Video Conferencing of Central Florida said, "Two weeks ago one of my attorney clients called. He had an expert witness, a doctor, that did not want to leave his office and drive across town to an available videoconferencing conference room on the day the attorney needed his testimony. We were stuck; until we decided to combine our mobile solution and network hub with the Connexus-on-Demand Vidyo desktop videoconferencing. By combining our Rooms Anywhere Capability with Connexus-on-Demand desktop videoconferencing, we were able to take the videoconferencing room to the expert witness, on the day the attorneys needed the testimony to be delivered. Connexus-on-Demand saved the day."
"The fact of the matter is," continued Jonathan Schlesinger, President and CEO of Connexus, "today videoconferencing must not only deliver high quality video and audio, it must also be mobile and be available just in time, when it is needed. That is the value of Connexus-on-Demand, our VaaS, videoconferencing as a service, cloud based offering for service providers. Our customers, resellers and service providers like CTI, are not required to purchase hardware or software licenses in advance in order to be prepared to deliver just in time high quality videoconferencing. They simply become a reseller of our cloud based services and we equip them to deliver high definition video conferencing solutions just in time, anytime, over the internet or mobile networks."
Connexus–on-Demand makes Vidyo desktop videoconferencing available to service providers and resellers from the cloud and allows small and medium sized service providers and resellers to offer Vidyo desktop videoconferencing to end users at prices starting at $10.00 per month per user without any up front capital investment from the service provider, reseller or end user.
About Connexus
The mission at Connexus is to make it possible for service providers and resellers to quickly and easily sell leading edge networks, gateways and videoconferencing and collaboration services to the SMB marketplace, and to accomplish this with little if any additional demand on their resources. At Connexus we focus on delivering the capital intensive applications and services that can help service providers and resellers immediately capture extraordinary revenues and market share in the shortest possible time. Connexus is a privately held company headquartered in Dallas Texas.
###