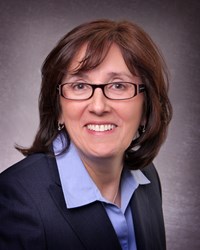 Wilmington, DE (PRWEB) October 06, 2013
Connie Barba's Insurance Agency will participate in Celebrate My Drive on October 18 at the Padua Academy and at the Salesianum High School on October 23 both in Wilmington, Delaware. Connie is helping to promote teen driving safety, as well as help the schools have a chance at winning one of 90 $25,000 grants or even 1 of 10 $100,000 grants by signing them up and getting them started with the State Farm event.
Celebrate My Drive was created by State Farm in 2012 to share the belief that safe driving is a lifelong commitment from the start. During National Teen Driver Safety Week, communities are encouraged to join in by making safe driving commitments on behalf of the schools. The more commitments made, the better the chances of winning a grant for one's school of choice.
Connie Barba is encouraging the Wilmington community to make a commitment for the Padua Academy or Salesianum High School by going on to Celebrate My Drive's website during National Teen Driver Safety Week, the week of October 18-26.
Connie Barba Insurance Agency, Inc. - State Farm Agent is located at 9B Trolley Square, Wilmington, Delaware. For a free insurance quote or for more information about Celebrate My Drive, please call 302-429-0300.
About Connie Barba Insurance Agency, Inc.
This is a locally owned and operated State Farm Agency serving the Wilmington community for over 11 years. The auto, home, life, health, and business policies are expertly tailored to customer's individual needs.
About NALA™
The NALA (National Association of Local Advertisers), a small business association, is for local business owners offering new online advertising & small business marketing tools, great business benefits, education and money-saving programs, as well as a charity program.
PR Contact: Tiffani Tendell
ttendell(at)starkartthenala(dot)com
805.650.6121, ext. 361###