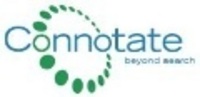 It is an honor to be named to KMWorld's prestigious
NEW BRUNSWICK, N.J. (PRWEB) February 28, 2008
Now in its 8th year, the list recognizes organizations that have played a role in the creation and evolution of the knowledge management market through consistent innovation of technologies, products and services. Companies chosen for the list were selected by a panel comprised of knowledge management practitioners, theorists, analysts, vendors and their customers and colleagues.
"It is an honor to be named to KMWorld's prestigious "100 Companies that Matter in Knowledge Management" list for a fourth consecutive year," said Bruce Molloy, CEO of Connotate. "With many of the leading global publishers, hedge funds and financial services firms relying on our solution to provide on-demand information from Web and enterprise data sources, we're proud of our approach and the completeness of our solution. This latest recognition further solidifies our commitment to provide compelling and innovative products that make information integration and gathering more active, personalized, and collaborative. Our main goal is to deliver the highest value solution to our customers."
Hugh McKellar, editor in chief, KMWorld added, "We have long held that the true essence of knowledge management is an attitude, a single-minded commitment to improvement. And companies on our list simply must emphasize an abiding determination to serve their most important constituency: their customers. They must also show agile innovation combined with a full understanding of the forces that affect, and will affect, their customers."
The 2008 list will be announced March 1, 2008 on http://www.kmworld.com. In addition to placement on KMWorld's "100 Companies that Matter" list, Connotate was recognized as the 2007 KM Promise Award recipient, and recently named a 2008 SIIA CODiE Award finalist for Best Business Intelligence or Knowledge Management Solution and Best Content Aggregation Service. To learn more about Connotate, visit http://www.connotate.com.
About KMWorld
The leading information provider serving the Knowledge, Document and Content Management systems market, KMWorld informs more than 50,000 subscribers about the components and processes - and subsequent success stories - that together offer solutions for improving business performance. KMWorld is a publishing unit of Information Today, Inc.
About Connotate
Connotate is changing the way businesses leverage information from the Web and Enterprise.
Connotate's premium solution goes far beyond search allowing users to quickly create and share on-demand applications that discern high value information, automate repetitive tasks, provide analysis and alerts from information found on the Web and across the Enterprise. Its machine-intelligent Agents can do anything a human can do to monitor, mine, analyze, mashup and deliver high value content. Agents operate on a fully-automated, 24 x 7 basis. Connotate Agent Community GEN2(TM) is a robust, flexible and scalable platform. Agents are created using an intuitive GUI that supports fast and easy configuration by end-users without programming experience. Content is delivered over any number of media including XML, RSS, email, text messaging, filesystems and direct feeds to SQL databases and Excel.
Connotate's clients include large hedge funds and financial services firms; many of the largest global publishers and online media companies; pharmaceutical, energy and Internet companies; and federal and state government agencies. Connotate was the recipient of the 2007 KM Promise Award and has been named one of the "100 Companies That Matter in Knowledge Management" by KMWorld for the fourth consecutive year. Connotate's investors include Goldman Sachs; a relationship that includes a joint marketing agreement in which Goldman Sachs' Hudson Street Services offers Connotate's solution to its investor client base. For more information on Connotate, visit our website at http://www.connotate.com.