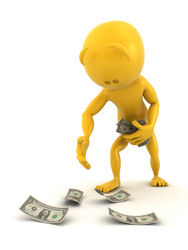 London, United Kingdom (PRWEB) March 18, 2009
While the doom and gloom of the recession sweeps the UK, Consegna offers the best value service while companies are tightening their belts. They see themselves differently to other consultancies and aim to deliver a real return on investment through their new Bundle system. Clients have the flexibility to choose between 3 different schemes, each providing a premium service and allowing complete control on payment.
Consegna also maintains a vast network of industry specific professionals to give clients rapid access to top industry talent. They pride themselves on finding those key players that aren't necessarily seeking a move and guarantee increased hiring accuracy through using a personality profiling scheme. This ensures a more sophisticated method of matching the best candidate to each job role.
As UK companies lose an estimated 69 million a year from new hires leaving within six months, Consegna's profiling is an excellent way to protect investment. Their 'Hire with Confidence Pledge' means they guarantee to replace any candidate for free if they leave within this period. No exceptions, no arguments, no brainer!
http://www.consegna-uk.com/solutions/default.aspx
Edwin Abl, Director of Consegna UK says,
"The Credit Crunch is severely hitting many sectors across the UK and we want to make sure Consegna offers the best value for HR needs. What makes us different is our personal approach to recruitment and our expertise within various sectors. We want to guarantee the hiring process is as easy and cost effective as possible in these tough times. "
Consegna has recently launched a new website in line with growth in the UK market. The unique eye catching layout of the site has been designed to reflect Consegna's forward thinking approach to recruitment. It will include brand new interactive features such as; forums, RSS, News & Resources, and Live Talk in a beta phase of development. There will be a new cloud job searching option and for the very first time, candidates will have the option to receive job alerts on their mobile phone.
In addition to these great new online facilities, Consegna will continue to offer clients their competitive, value driven service. As part of this, they have developed new 'Bundle' packages that guarantee companies a return on investment and offer more flexible payment options.
To find out more and how to benefit from our services go to http://www.consegna-uk.com. Sign up today for our monthly newsletter and keep up to date with the latest news in the specific market sectors we operate.
###