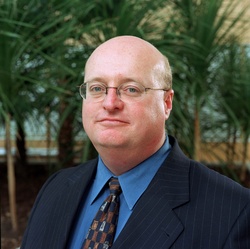 Joe brings a successful track record and a unique technical and commercial understanding of the global networking market, as well as extensive operating experience that will help extend ConSentry's success in the enterprise switching arena
MILPITAS, Calif. (PRWEB) July 7, 2008
Prior to joining ConSentry, Golden was a general partner and co-founder of Accel Partners London and served on the boards of 16 companies, including P-Cube, Kagoor, Icera, Gigle, and Ubidyne. Prior to Accel, he was a vice president at Cisco Systems and held various senior management positions including managing director of business development and strategic alliances (EMEA). Before joining Cisco, Golden was the chief operating officer and vice president of marketing for multi-service access solution vendor Ardent Communications, a Wu Fu Chen start-up acquired by Cisco in 1997.
"I was attracted to ConSentry because the vision of adding real intelligence to the network fabric has been talked about for years in the industry and ConSentry is the first to deliver on this vision with its innovative intelligent switching architecture," said Golden. "I plan to lead the company to further expansion and growth in the enterprise switching market."
"Joe brings a successful track record and a unique technical and commercial understanding of the global networking market, as well as extensive operating experience that will help extend ConSentry's success in the enterprise switching arena," said Jeff Prince, chairman of the board at ConSentry.
Joe Golden holds a B.S. degree in Electrical Engineering from Stanford University and an MBA from the Harvard Business School.
About ConSentry Networks
The ConSentry Networks Intelligent Switching architecture delivers native user and application control at the LAN access edge. With this technology, ConSentry's award-winning LANShield product family enables IT managers to improve the visibility, control, and performance of users and applications and radically simplify LAN deployment and operations. ConSentry is backed by blue-chip venture capital firms Accel Partners, DAG Ventures, INVESCO Private Capital, and Sequoia Capital and is headquartered in Milpitas, California.
ConSentry Networks, the ConSentry Networks logo, and LANShield are trademarks of ConSentry Networks Inc., for use in the United States and other countries. All other product and company names herein may be trademarks of their respective holders.
MULTIMEDIA GALLERY http://www.businesswire.com/cgi-bin/mmg.cgi?eid=5723982