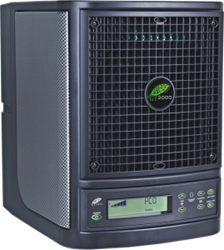 "The product and technology already exist that will make a true difference but it will require a shift in conventional thinking"
Southampton PA (PRWEB) August 31, 2013
Commercial and residential customers alike are seeking superior conservation solutions that perform more effectively than conventional ideas but prove hard to find and are often misunderstood. Resource conservation has become an important issue word wide and multiple advanced technologies are now available that will make a serious difference. According to Scott Milne of National Energy Technologies, "The product and technology already exist that will make a true difference but it will require a shift in conventional thinking". Because these highly effective products are only available through small patent holders, this new site promises to make it easy to find and learn about the latest conservation strategies. The site features products that will save fuel, water, and energy. They purify air, laundry, clear allergens and kill bacteria, as well as provide efficient heat.
The site was greatly motivated by the owners desire to share with the millions of families afflicted by allergies and secondhand smoke that there is a better way, a much better way. Like most families my siblings and mother are like many, suffering and using additional air conditioning to attempt to clear the air. What they did not understand and what most people don't know is that advanced negative ionization does a far superior job removing even the smallest of particles and allergens from the environment with a fraction of the energy used. This product line will also use concentrated oxygen (ozone) to destroy the bacteria that leads to odor. Even my mother after decades of dealing with allergies has finally found a solution to her summertime menace.
The site will continue to expand and grow with the addition of products designed to pay for themselves quickly. Featured products include; zone heaters, ozone air treatment, laundry ozone equipment fuel reducing oil additives and water flow management valves. Products that conserve resources, pay for themselves quickly and protect health and equipment, make for a real win, win, win.
National Energy Technologies LLC has elevated the standard of excellence of Conservation Consulting Services by combining expertise in multiple utility reduction practices in a comprehensive yet holistic approach. We are a commercial facility conservation consultant specialist. Our firm will introduce, and consult on targeted technologies designed to maximize utility savings with the shortest ROI. Our techniques will save from 5 to 25% on electricity, cooling, water, or fuel, by correcting inefficiencies in; air conditioning, large refrigeration, lighting, laundry, compressed air, water flow and many other resource depleting activities. National Energy Technologies performs energy assessments, corporate counseling, public speaking, and can consult on demand response, deregulated energy contracts as well as ongoing energy modeling. Our technicians are efficiency specialists; and understand all aspects of large facility infrastructure. 800-984-0332