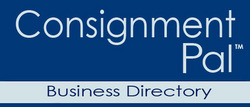 Consignment Pal exists solely to empower resale businesses to excel in their niche markets and to help people with items to sell find businesses to consign their items or buy them outright.
San Antonio, TX (PRWEB) May 28, 2008
Today Consignment Pal (CP) released a new online national business directory of consignment stores, resale stores, antique stores, eBay Trading Assistants, eBay drop off stores, art galleries, business liquidators, non profit stores, and e-commerce websites at http://www.consignmentpal.com. The Consignment Pal Directory features specialized search options by business name, state, zip code, and distance.
The new CP Directory affords both business owners and resale buyers and sellers unparalleled convenience as compared to existing resale directories. Business owners enjoy a personal profile in which they can list their specialties, upload images, post articles, link to their website, and much more. For instance, Consignment Pal founder Linda Miller says, "I'm excited about our new feature that allows eBay sellers to showcase five active eBay listings on their profiles." All business profiles include an interactive map to easily locate businesses. Additionally, CP works to protect business owners from email spam. Users can email business owners directly from the business profiles with the click of an icon, which in conjunction with a security code, ensures that business owners only receive emails from legitimate customers.
The impressive features and professional look of a Consignment Pal business profile is top quality advertisement for resale business owners. Linda notes that "Consignment Pal maintains a strong presence on Google searches for 'eBay drop off store directory' and related consignment directory searches," meaning that CP can drive both buyer and seller traffic to your business profile, personal website, brick and mortar store, and/or online listings. As a free service to the resale community, Consignment Pal is the ideal vehicle to professionally and effectively connect customers and businesses with a limited marketing budget. How can CP's impressive features be offered free of charge? Consignment Pal's revenue will come from advertisers and affiliates, so businesses can focus their funds elsewhere.
The CP Directory is not just about effective advertising for businesses; Consignment Pal fulfills the need for a "one stop shop" to find all types of resale businesses, from brick and mortar stores to online sellers. In just one search, users can find a wide variety of businesses where they can buy items, sell items for cash, sell items on consignment, or donate items. CP's vision is to give directory users the maximum number of options when selecting a resale business to meet their particular needs. Moreover, Consignment Pal offers users advice and resources about selling items, choosing the right type of seller, selling on eBay, and helping businesses grow and become more profitable.
Not just a directory, CP guides users to make informed decisions about buying and selling in the resale business. Consignment Pal is truly your "pal" in the resale business. Linda Miller explains, "Consignment Pal exists solely to empower resale businesses to excel in their niche markets and to help people with items to sell find businesses to consign their items or buy them outright." Furthermore, the Consignment Pal Directory provides resale shoppers with the broadest selection of businesses that specialize in their interests.
With the expanded scope and functionality of the national directory, Consignment Pal is asking business owners to create a business profile and begin enjoying all of the features designed to grow their businesses. To kick start the membership campaign, Consignment Pal will be exhibiting at a national online seller conference in Chicago and the National Association of Resale & Thrift Shops (NARTS) Conference in Indianapolis this June. Don't wait for a national trade show, check out http://www.consignmentpal.com and discover the benefits of having a pal to either jump-start your resale business or to find you the best resale stores today!
About Consignment Pal
Consignment Pal connects users with resale businesses to facilitate buying, selling, trading, or donating. To find businesses near you, view online sellers, or learn the latest about the resale business, check out the CP Business Directory. CP Directory listings are still free after over 3 years. Consignment Pal launched at the eBay Live Conference in San Jose, CA in 2005. The new CP Directory is an expansion and upgrade from what began as the National Directory of eBay Drop Off Stores. Consignment Pal is now committed to all types of resale businesses and to making the search for that perfect buyer, seller, or consignor as simple as possible.
###