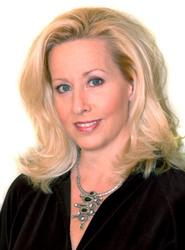 Homewood, AL (PRWEB) December 16, 2008
Consignment Chic ConsignmentChic.com is a new television show and website created by Tracy True Dismukes, Owner of Collage Designer Consignment Collage Designer Consignment with 3 stores in Birmingham, Alabama. Dismukes is also the Immediate Past President of NARTS, the National Association of Resale and Thrift Shops NARTS. The Consignment Chic television show focuses on the thrill of the hunt in shopping consignment, the value of saving money on high-end merchandise at 60%-80% off retail and the wisdom of selling those items in perfect condition that aren't being used. The consignment industry is thriving amidst job loss and economic recession. The consumer who is now on a tight budget, and is sacrificing the joy of shopping, can find high quality, in fashion, designer and better apparel, accessories, shoes, sporting goods and more at prices less than wholesale! The secret is consignment shopping where the consumer can still maintain a high standard of living on a very tight budget. They have to be creative with their dollars and consignment shopping is the perfect solution! They can also make money by selling items on consignment that they aren't using that are in perfect condition and are in style. Where else can someone make a purchase without pulling out his or her wallet to pay? When selling items through a consignment shop, the consignor can purchase items with the credit accumulated from the sale of items in their account. It is a win-win solution for everyone!
While Dismukes was President of the national industry association of resale and thrift shops, her main focus was to elevate consignment into the consciousness of mainstream America. NARTS laid a great foundation with the national media that turned out to be perfect timing leading into this difficult time in our economy. NARTS has been interviewed on NBC's Nightly News with Brian Williams and has been mentioned on the Today Show, Newsweek, FoxBusiness.com and in numerous other national publications this year. To take advantage of this tidal wave of media attention, Dismukes decided to thrust consignment onto center stage by creating a television show to showcase this gem of an industry.
Consignment Chic will air on CW21 in 22 Alabama counties at 11:30 a.m. on Saturday mornings beginning Saturday, December 27, 2008. The show will spotlight many aspects of consignment shopping, fashion and bargains and will highlight several consignment stores in Birmingham, Anniston, Cullman and Tuscaloosa and surrounding counties. The show works in tandem with the Consignment Chic website to help consumers find consignment shops in their area, to educate them on consignment and to excite them about this vibrant, constantly changing industry of resale. See ConsignmentChic.com for more information.
Collage Designer Consignment has been voted Best Consignment Shop and Best Women's Boutique in Birmingham Magazine and was awarded Retailer of the Year by the Alabama Retail Association. At Collage you'll find St John Knits, Chico's, Talbots, Ann Taylor, Prada, and more of your favorite designer and better brands. Collage also carries the hottest new jewelry, accessories and handbags. To see a three minute video on the thriving consignment industry click Recession Proof Business? ABC 33/40. See Collage Designer Consignment for more information.
###