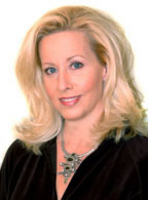 For every dollar you increase sales, roughly 15% drops to the bottom line. But every dollar you do not spend, 100% drops to your bottom line. Focus on fixing the engine first, then add the high octane fuel for maximum profit performance
Birmingham, AL (Vocus) June 25, 2010
Tracy True Dismukes, Host of Consignment Chic TV and ConsignmentChic.com, is excited to announce the launch of three unique coaching programs specifically designed to help consignment shop and resale shop owners, as well as regular retail boutique owners, make more money in the consignment/resale industry. Dismukes is a 15 year resale industry expert and former bank corporation consultant whose specialty is squeezing more profit out of existing sales.
Dismukes says that 90% of the shop owners that she works with hire her to find out why they are not making more money. Consignment Chic's consulting program was developed to help shop owners figure out how to increase their bottom line.
"For every dollar you increase sales, roughly 15% drops to the bottom line. But every dollar you do not spend, 100% drops to your bottom line. Focus on fixing the engine first, then add the high octane fuel for maximum profit performance," explained Dismukes.
Dismukes coaching program offers several different options for shop owners. The first option, Total Profit Makeover, is a full day, on site consulting visit with Dismukes at the shop owner's store followed by a personalized action plan. The second option, Money, Marketing, and Media (M3) Coaching Program, consists of a nine month M3 Teleseminar Series as well as monthly mastermind coaching calls. The third option is the M3 Teleseminar Series, which is a monthly training series conveniently available by telephone to the shop owner and staff.
Whether a shop owner decides to participate in the Total Profit Makeover or the M3 Coaching or Teleseminar Series, he/she can expect to learn more about the following topics:

How to Extract More Income Out of Your CURRENT Level of Sales
What You Should Do in a Down Economy to INCREASE Sales
20 Things to Know BEFORE You Spend One More Dollar on Advertising
How To Attract the MEDIA to Do Stories on Your Store (for FREE)
How You REALLY Should Use Social Media to Pull More Business
Learn the 7 Mistakes Shop Owners Make – Before YOU Make Them
Why You MUST Care About Search Engine Rankings
What Million Dollar Shop Owners are Doing That You Aren't
How to Know When You Should Open Another Store
How to Pool Resources With Your COMPETITORS to Get More Business
Where, When and How to Use Wholesale, Liquidation and Overstock Vendors
Why You Need a Video Camera With You At All Times
How to Navigate Television, Radio, & Print in a Social Media World and much more!
Dismukes' coaching program comes with a money back guarantee, so it is a risk free way for shop owners to get quality consulting and training. Betty Anderson, owner of Fun Finds & Designs Furniture Consignment in Canton, GA, said, "After just one day with us at our store, Tracy found $60,000 to add to our bottom line. That was the best investment return that I have ever had."
Tracy True Dismukes is the owner of a chain of three consignment shops called Collage Designer Consignment in Birmingham, AL. Dismukes has an MBA and is the Past President of NARTS, the National Association of Resale and Thrift Shops. Dismukes is the Host of Consignment Chic TV and Consignment Chic.com.
ConsignmentChic.com is a consumer-focused national website with video clips, blogs, a store finder, an online store and information to educate and energize consumers about consignment shopping. Consignment Chic is a member of NARTS, the National Association of Resale and Thrift Stores and ECMTA, and the E-Commerce Merchants Trade Association.
For more information on Consignment Chic's coaching programs, visit Consignment Chic.
# # #