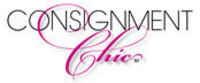 Birmingham, AL (Vocus) November 11, 2010
Consignment Chic announces the expansion of its marketing alliance to include twenty additional consignment shops and resale shops. Established in 2009, by Tracy True Dismukes, Consignment Chic is an innovative marketing alliance of consignment and resale shop owners dedicated to promoting consignment shopping in their brick and mortar stores as well as online at ConsignmentChic.com.
Consignment Chic is thrilled to welcome the following stores:
Alabama- For Home Furniture Consignment, Homewood; Fringe Consignment Boutique, Opelika; New 2 You Consigning, Leeds; Second Hand Rose, Birmingham; Short 'n Sweet Consignment, Homewood
Florida- Top Drawer Couture Consignment, Orlando
Georgia - Designer Consigner, Alpharetta; Fun Finds and Designs, Canton; Upscale Fashions Inc., Stockbridge
Hawaii - Kailua Verde Consignment, Kailua
Idaho - The Recycled Room, Boise
Maryland - Chic to Chic Consignment Boutique, Gaithersburg
Massachusetts - Cutie Patutie's & Cutiques Etc, Leominster
Missouri – Women's Closet Exchange, St. Louis
Ohio – Encore Resale Fashions, Canton
Pennsylvania – Label Lovers Boutique, Elkins Park; Wears Like New, Hershey
South Carolina – Labels on Augusta, Greenville
Texas – StillGoode Consignments, Spring
Online store only – Hollywhirl.com
A complete listing of Consignment Chic's partners can be viewed as part of the store finder on the ConsignmentChic.com.
The goal of the partnering consignment shop and resale shop owners in this alliance is to convert traditional retail customers on the internet to consistent resale shoppers both online and in their brick and mortar stores. ConsignmentChic.com is consistently ranked among the top results in the search engines for consignment related terms.
"Since partnering with Consignment Chic we have seen a drastic increase in online sales as well as new customers and new consignors. In addition to the success of the online store, Consignment Chic has been instrumental in getting our business to the top of the search engines, which translates to more customer traffic for us," explained Sonja Pettus, owner of Silver Lining Consignment Boutique in Birmingham, Alabama.
ConsignmentChic.com has quickly become the leader in online designer consignment shopping. Consignment Chic's online consignment store is filled with high-end designer items as well as better boutique brands from each of the participating partner consignment shops. Dismukes said, "We (Consignment Chic) continually receive requests from online shoppers for even more merchandise to be listed on ConsignmentChic.com! The demand is definitely there! These new partner stores will help meet the ever growing demand of our customers for even more quality, designer consignment merchandise."
Tracy True Dismukes is the owner of a chain of three consignment shops called Collage Designer Consignment in Birmingham, AL. Dismukes has a finance degree and MBA and is the Past President of NARTS, the National Association of Resale and Thrift Shops. Dismukes is the Host of Consignment Chic TV and ConsignmentChic.com.
ConsignmentChic.com is a consumer-focused national website with video clips, blogs, a store finder, an online store and information to educate and energize consumers about consignment shopping. Consignment Chic is a member of NARTS, the National Association of Resale and Thrift Stores and ECMTA, and the E-Commerce Merchants Trade Association.
###