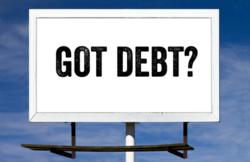 A debt consolidation loan may be a good choice for you
Greenville, SC (PRWEB) April 03, 2013
It could take several weeks for an average individual to research, compile, and apply for debt consolidation loans. The aggravation is only intensified further as delayed approvals and rejections leave borrowers without a direction for weeks or even months at a stretch.
It was nearly fifteen years back that one man quietly began his mission of helping borrowers connect with lenders. It was a simple idea, one that started from a basement and went on to occupy prime real estate on the top floors of some of the most prestigious entrepreneurial hubs in downtown. That man was James Shank. He started his business empire from some very humble roots and an idea that was considered ground-breaking -- almost sci-fi -- at the time.
He started the venture as a humble startup that offered to collect debt consolidation loan applications that were forwarded to lenders. The one-stop shop approach worked very well with lenders and borrowers. For borrowers, the process was simplified as they could complete one simple form and get access to a potential base of hundreds of lenders, whereas for lenders the simplicity and larger business volume were viable propositions. Shank launched his first website in the nineties and hasn't looked back since.
This morning, Shank's company launched a new Quick Apply program on its flagship website NationalLoans.com. An official press statement was released to the media:
"Debt consolidation loans play a very critical function in helping customers stay out of bankruptcy courts. To expedite and simplify the process, we launched our Quick Apply program that is designed to streamline the application process and help borrowers connect with lenders within thirty seconds flat. This is perhaps one of the most efficient ways to apply for a debt consolidation loan as we have managed to shave off weeks of research.
Asking borrowers to wait for debt consolidation loans is akin to asking a pain-stricken patient to wait for medicine. Our new Quick Apply program works much faster and helps borrowers focus on other important things. Why reinvent the wheel when we have done all the groundwork for our customers. Over the past fifteen years, we have helped tens of thousands of customers obtain millions of dollars in the form of low interest debt consolidation loans."
Shank appeared rather excited with the product created by his business team. He interacted with the media and provided his observations as well. As an addendum to the official press release, Shank shared his remarks: "Quick Apply is the beginning of a series of initiatives that we intend to launch in the near future. Our goal is to help borrowers work with genuine lenders and save substantial time and resources that are normally expended during the research process. Thirty seconds is all we want our customers to spend on this process. We take care of the rest."
NationalLoans.com specializes in providing debt consolidation loans to a wide range of individuals and businesses. To request a quote from a pre-screened lender, please visit http://www.nationalloans.com/ today.