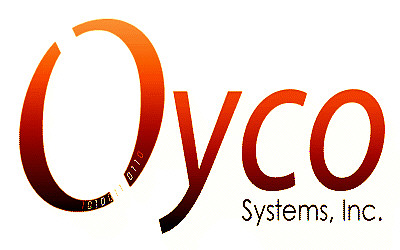 Companies like Meebo™ gave people Interoptible IM Chat. We have taken web based messengers to the next level with Web based chat and Video chat across multiple platforms
Vancouver, B.C. (PRWEB) July 6, 2006
OYCO.com -- Take 7 of the most useful communication tools available today, web 2.0, and biometric security and you have Oyco Systems Inc. In 2004 a group of business visionaries from Vancouver, B.C. began putting together what they knew would be the first of its kind toolkit of communications, which is now available globally.
What they have done is give users web based email, text messaging, instant messaging (IM), personal website, blogging, video conferencing and the hottest trend in technology today -- VoIP -- (Voice over Internet Protocol) which allows users to talk to anyone by phone using the internet. Oyco users do not have to download any software to their own computers to utilize the toolkit.
With multiple companies offering Instant Messaging solutions and some utilizing Web based chat software, such as MSN, Yahoo and AOL IM Express, Oyco's Instant Messenger is able to communicate with all of them simultaneously across on the web -- through either messaging or Video Chat. "Companies like Meebo™ gave people Interoptible IM Chat. We have taken web based messengers to the next level with Web based chat and Video chat across multiple platforms" says President, Mr. Paul Cross.
Oyco also differentiates itself by being the first on the web to offer biometric security. "We know people are very concerned about identity theft, so we added the most secure biometric authentication over the internet available today," says Oyco's IT Manager, Shameer Yakub.
Biometric security analyzes users' unique typing rhythm, so only the creator can access their personal account. "This gives Oyco a unique three-fold level of security that is unprecedented in the marketplace, another first on the web," says Cross.
"We are convinced that once people realize the benefits of Internet communication tools and our web based communication toolkit, Oyco will become The choice for anyone who is serious about secure communication. We are different than other multi-million dollar internet companies as we innovate and change with the speed of technology. We are the first web based community that combines 7 tools and biometric security."
Oyco Systems Inc. is a privately held company with offices in Abbotsford and Vancouver, British Columbia, and London, England. The company is lead by Paul Cross, a 10-year veteran of wireless telecommunications and a successful entrepreneur. Oyco Systems Inc. offers true convergence and simplifies the way people communicate using the web. You can learn more at Oyco.com Press Room
###