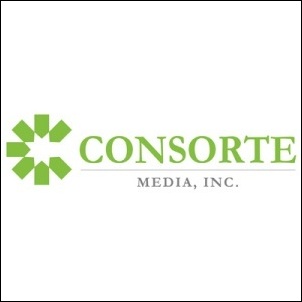 We focus exclusively on the Hispanic market and have a team committed to servicing advertisers and publishers, thereby providing a much needed alternative in the advertising network space
San Francisco, CA (PRWEB) April 3, 2007
Consorte Media , an online marketing company focused on connecting advertisers with Hispanic consumers is introducing a new ad network designed to give advertisers a flexible, cost-effective way to position their ads on websites that target the Hispanic market in the U.S., Latin America and Spain while at the same time offering cutting-edge Hispanic focused publishers, relevant ads, quick payments and visibility for their sites.
With 104 million Internet users in Latin America and Spain, plus roughly 20 million Hispanic users in the U.S., there is an increased need for alternative marketing channels for both advertisers and publishers. The Consorte Media Ad Network allows advertisers to reach Hispanic consumers in a targeted way, with a thoughtful approach to the placement of their ads, performance and spending insight as well as guidance on how to tailor their campaigns to achieve results.
Advertisers can customize their campaigns by language, demographics, and geography to ensure that their ads reach the right audience. The Consorte Media Ad Network works with CPM/CPC/CPA advertising models based on the advertiser's needs and their budget, assuring a high ROI.
The Consorte Media Ad Network helps publishers connect with recognized advertisers and manage their ad inventory effectively. It also uses a combination of technology and human touch to ensure that only relevant ads are placed on each site, thereby giving publishers the tools they need to fully monetize their efforts and focus on what they do best, create great content for their sites.
Membership for publishers is free and offers member sites the opportunity to be featured in Consorte Media's spotlight initiatives designed to give them visibility with leading advertisers. Sites and blogs receive 50 percent of all revenue generated by their site. If the blog or site has enough traffic, they may be eligible to receive minimum monthly guaranteed payments.
"We focus exclusively on the Hispanic market and have a team committed to servicing advertisers and publishers, thereby providing a much needed alternative in the advertising network space," said Chris Stanley of Consorte Media.
Contact:
Deborah Pappalau
310-396-1153
http://www.consortemedia.com
# # #