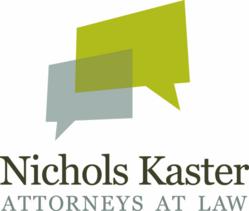 Our clients assert that they worked significant overtime hours trying to hit the sales goals set by Constant Contact, Inc. It is our goal to get them paid for this time worked
Boston, MA (PRWEB) August 08, 2012
On August 7, 2012, Matthew Cristy and Julie Steinke, filed a lawsuit against their former employer, Constant Contact, Inc., in the District of Massachusetts seeking overtime pay. They brought the case on behalf of themselves, and others who worked as communication consultants and inbound sales representatives. In their complaint, they allege that Constant Contact, Inc. misclassified these positions as salaried positions, and should have paid them an overtime premium for their overtime hours worked. The case is entitled, Matthew Cristy and Julie Steinke et al v. Constant Contact, Inc., Court File No.: 1:12-cv-11457-GAO (District of Massachusetts).
Constant Contact, Inc. is in the business of providing email marketing, online surveys, event marketing, and other related services and products to small businesses, associations, and nonprofits. It employs the sales representatives at issue in this case at offices in Waltham, Massachusetts and Loveland, Colorado.
Plaintiffs' attorney Michele Fisher of Nichols Kaster, PLLP stated, "Our clients assert that they worked significant overtime hours trying to hit the sales goals set by Constant Contact, Inc. It is our goal to get them paid for this time worked."
Plaintiffs are represented by Michele R. Fisher and Tim C. Selander from Nichols Kaster, PLLP in Minneapolis, Minnesota, Randy H. Freking from Freking & Betz in Cincinnati, Ohio, and Shannon Liss-Riordan from Litchen & Liss-Riordan, PC in Boston, Massachusetts.
More information about the case and how to sign up can be located at http://www.constantcontactcase.com.