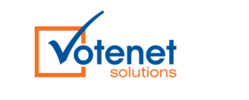 We selected Votenet for Continental Congress 2.0 because the eBallot system provides a cost effective means to reach people from all over the country who can vote in a secure and verifiable election.
Washington, DC (PRWEB) April 30, 2012
Votenet Solutions, Inc. has announced it will render online election services to the 99% Declaration for selecting delegates that will represent each of the 435 U.S. voting districts in a revolutionary gathering later this year. These individuals, including the District of Columbia and Puerto Rico, will be selected for a modern-day-2.0-version of a by the people, for the people Constitutional Convention using Votenet's eBallot online voting solution.
According to the 99% Declaration, their goal is to redress some of the systematic problems that politicians have been unwilling or unable to rectify. Voting for delegates is officially open June 1-3, using the eBallot online election system. Organizers are looking to get as many as 250,000 eligible voters registered before the May 23rd deadline.
eBallot is specifically tailored to execute a secure and honest election. It streamlines the voting process to save time and money when compared to traditional election methods. Version 4.0 has added hundreds of new features including new analytics, a candidate biography panel for simple review of candidate profiles, auditing reports, and a new streamlined ballot interface.
The selection of eBallot by Votenet was an easy one. "For my part it's simple: it can handle the size and scope we need," said Dan Franco, a volunteer for the Continental Congress 2.0. "We're not to our goal yet but well may be at 250k by the election. Other solutions weren't scalable to that size."
eBallot was designed to be the easiest and most reliable way to conduct an online election. Voters have the ability to cast a ballot 24 hours a day, 7 days a week regardless of where they are. Votenet has mastered the voting experience by making eBallot compatible with all computers, iPads, tablets and smartphones.
Group organizer, Michael Pollock added, "We selected Votenet for Continental Congress 2.0 because the eBallot system provides a cost effective means to reach people from all over the country who can vote in a secure and verifiable election."
Held on July 4th in historic Philadelphia, PA, the delegates selected in the eBallot online election will draft and ratify a Petition for Redress of Grievances that is meant to layout specific solutions regarding some of our nation's biggest challenges that were popularized by the Occupy movement.
eBallot has been used by over 600 organizations to deliver high-integrity votes, ballots, elections, surveys, and contest voting. Visit eballot.votenet.com for more information about the most convenient, secure and effective way to conduct your organizations next voting event.
About Votenet Solutions, Inc.
Votenet Solutions, Inc. is the leading provider of secure on-demand voting and nominations software and election consulting for private organizations including membership associations, trade associations, award shows, REALTOR® organizations, universities, K-12 schools, law firms, homeowner associations, corporations, financial institutions, unions, pension boards, credit unions and other types of organizations.
Since 2001, Votenets software has delivered more than 17,000 online ballots and served over 10,000,000 voters worldwide. With its market-leading online voting solution, eBallot, its suite of online governance solutions, and 1,500+ clients in the United States, Canada, Asia and Europe, Votenet Solutions Inc. is the emerging global leader in e-governance technology.
Votenet Solutions, Inc. is based in Washington, D.C. with offices throughout North America. For more information please visit http://www.votenet.com. To inquire about one of our solutions, please call 800-868-3638 or send an email to salesconsultant(at)votenet(dot)com.
About the 99% Declaration and the Constitutional Convention 2.0
Created out of the frustration and popularization of the Occupy Movement, organizers of the 99% Declaration aim to draft a document that outlines grievances and solutions to some of the defining issues of the 21st century. Using democratically elected delegates, the movement aims to present a true by the people, for the people comprehensive solution to present to the government by November 6th, 2012. Delegates will volunteer and then through an online election receive votes so one female and one male from each U.S. Congressional district will have a representative culminating with a Constitutional Convention 2.0. They will meet and draft this document on July 4, 2012, in Philadelphia, Pennsylvania.
For more information about voting, running or to contribute to the venue and election fund please go to http://www.the99declaration.org or at http://www.facebook.com/The99PercentDeclaration