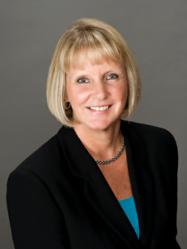 Charleston, SC (PRWEB) July 06, 2011
Bright Ariail became the first woman Chair of the South Carolina Bar Construction Law Section on July 1, 2011. Ariail is an attorney with Rosen, Rosen & Hagood, LLC, a Charleston law firm specializing in complex litigation.
"It's quite an honor to be elected to this position by my colleagues," Ariail said. "The Construction Section is currently preparing the 2011 joint conference with the North Carolina Section. I'm thrilled to be a part of this, and I'm excited to further promote the objectives of the South Carolina Bar."
Previously, Ariail served as the course coordinator and moderator for continuing legal education within the Construction Law Section of the SC Bar. She is also an author and editor for the South Carolina Law Deskbook, scheduled to be published by the SC Bar Construction Law Section.
The Construction Law Section promotes the goals of the South Carolina Bar in the field of construction law. The section has roughly 400 members and holds annual conferences, alternating joint conferences with the North Carolina section every two years. This year's joint conference with the North Carolina section is scheduled for September 15–17, 2011 at Wild Dunes Resort. In addition, the section produces a handbook each year that includes a membership directory and other information.
Ariail practices construction litigation and government law in Charleston. She graduated from Clemson University with a Bachelor's of Science degree in electrical engineering and received her law degree from the University of South Carolina School of Law.
Rosen, Rosen & Hagood, LLC is a Charleston-based firm focusing on complex litigation and damages claims in the areas of business and commercial litigation, construction, products liability, medical malpractice, negligence, wrongful death, traumatic brain injury, personal injury, family law, employment, and probate and estate since 1947.
# # #