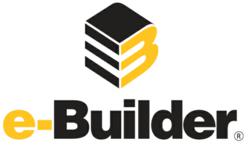 Ft. Lauderdale, FL (PRWEB) November 29, 2011
e-Builder announced today that the Georgia State Financing and Investment Commission (GSFIC) has completed an extensive evaluation of construction management software providers and selected e-Builder Enterprise as its standard solution to manage the entire project lifecycle, from contract bidding to closeout documents. The GSFIC will use all of e-Builder's modules to enable more efficient Cost Controls, Process Automation, Document Controls, Bidding, and Reporting.
The Georgia State Financing and Investment Commission is responsible for the proper application of proceeds from general obligation debt is responsible for managing all capital outlay projects funded with bond proceeds.
A broad range of stakeholders will collaborate on projects through e-Builder, including vendors, architects, engineers, and contractors that work on agency projects. By enabling a system that's fully web-based and easy to navigate, the agency seeks to mitigate project issues, eliminate redundant data entry, provide more logical workflows, and ultimately improve customer service. e-Builder will enable faster access to information, empowering clients to see what projects are being worked on, while providing visibility into the status of these projects.
Once fully implemented, e-Builder will provide the Commission with a central tracking and controls system to standardize and automate budget approvals and changes, commitments and commitment changes, GC pay applications, and change orders, along with all project related documents and capital project data. This standardized system will ensure that the agency can continuously monitor and measure processes and performance to address potential improvement areas.
About e-Builder
e-Builder is the leading provider of integrated capital program management software and construction management software for top facility owners and the companies that act on their behalf. The company's flagship product, e-Builder Enterprise, improves capital project execution, resulting in increased productivity and quality, reduced cost, and faster project delivery. Since 1995, e-Builder's technology leadership and construction industry focus has provided thousands of global companies, government agencies, and healthcare and educational institutions managing billions of dollars in capital programs with solutions to improve the plan, build, and operate lifecycle. The company is privately held and headquartered in Fort Lauderdale, Florida. For more information, visit http://www.e-Builder.net.
###