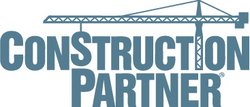 For companies that have delayed a new construction accounting software purchase for one reason or another
Roseville, CA (PRWEB) September 2, 2008
Construction Partner, a leading developer of integrated accounting, job costing and estimating software solutions for the construction industry, today announced that it has published important guidelines for construction companies on how to take advantage of the 2008 Economic Stimulus Act for businesses. The guidelines, which are available for download at http://www.ConstructionPartner.com, detail the depreciation benefits available to contractors for asset purchases, such as construction software, made in the 2008 tax year.
Although a great deal of media attention has been given to the 2008 Economic Stimulus Act and how it benefits individual taxpayers, less information has been shared about the tax incentives that this law delivers to businesses. For construction companies, there are some very useful provisions within the Act, primarily around depreciation deductions for new construction software, and equipment purchases.
To develop the guidelines, Construction Partner talked with Kevin Thurman, a Tax Manager CPA with ThomasYork, LLP, a California-based CPA firm that specializes in construction. According to Thurman, there are two parts to the Stimulus Act's deprecation features. Part one involves revisions to Section 179, a longstanding tax law that allows businesses to deduct a specified amount of equipment purchases each year. Part two involves bonus depreciation on asset purchases made in 2008.
Special Software Depreciation
Although software purchases are typically depreciated over three years, the 2008 tax provisions make this an especially good year for companies to upgrade their construction accounting software, especially if they've been struggling with the lack of functionality in generic software. In most cases, contractors will get a 100 percent tax deduction in 2008 for software purchases and hardware upgrades.
"For companies that have delayed a new construction accounting software purchase for one reason or another," said Construction Partner President, Russ Roy, "there's never been a better time, from a tax perspective, to move forward with that purchase. We're pleased to publish these guidelines to help contractors understand how to leverage the unprecedented tax incentives."
Time is running out to take advantage of the 2008 Economic Stimulus Act provisions; purchases must be made by December 31, 2008 to qualify for the maximum depreciation allowances.
To download the guidelines in their entirety, visit the Construction Partner Web site.
About Construction Partner:
Construction Partner is a powerful, fully integrated suite of accounting, job costing and estimating software solutions that simplify complex processes and automate repetitive tasks. A flexible, user-friendly system, Construction Partner is built for commercial, industrial, public works and residential contractors of all sizes and specialties that have outgrown generic accounting software, need to eliminate spreadsheets or are unhappy with their current solution.
A complete, affordably-priced package, Construction Partner includes accounting, job costing, estimating, equipment management, service billing, purchasing, inventory, certified payroll and labor compliance functionality. Each package also includes services such as installation, data conversion and on-site training. Construction Partner has been servicing the construction industry for more than 20 years. Thousands of construction professionals across the U.S. use Construction Partner to increase efficiencies and grow profitable companies. For more information, contact Amber Robbins: 800-395-7474.
###