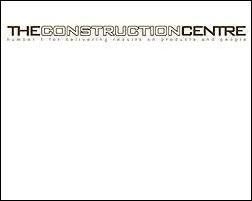 Warwickshire, UK (PRWEB) March 15, 2007
The Construction Centre website; launched at the end of 2006 is set to become the UK's busiest online directory for delivering results on products and people relating to the building industry.
The website boasts a searchable database of over 10,000 product manufacturers but has set a new precedent by adding comprehensive directories which include over 50,000 contact details for architects, engineers, house builders, tradesmen and contractors.
The website is first in the UK to encompass all of this information in one location and will continue to evolve. Early industry feedback indicates that traditional construction indexes could be left standing.
The Construction Centre has been designed for both industry professionals, trade and private individuals who may embark on self build projects or DIY plans for home improvements. Consumer internet use and spending is increasing year on year for DIY and this website enables building companies, who otherwise may not have been found, to develop a whole new revenue stream.
The Construction Centre was developed by the team who also created Email4property.co.uk which is now one of the busiest property portals in the UK, with over a million visitors per month.
Richard Simmons, Managing Director and also an experienced property developer said, "Having been in the construction industry for over 30 years, I have always had to rely on a bookcase of printed indexes to find products and suppliers and so it was clear that there was a huge gap in the online market for this information. Time is valuable and what differentiates The Construction Centre from other similar websites is the clear set of accurate and relevant results we provide every time."
The internet is now one of the most widely used research tools for both the commercial and consumer market and theconstructioncentre.co.uk aims to deliver the results that individuals are looking for.
Richard Baily, Architect and Managing Director of his practice agreed, stating; "I believe this website is an invaluable tool for the industry at large. I need to provide detailed specifications on a daily basis and the product index provides an excellent resource for this work. What puts The Construction Centre ahead of other online reference sites are the additional sections, particularly the Tradesmen and Contractors directory, links to Local Authority Planning Control Departments and Trade Associations."
The Construction Centre is expected to generate a great deal of interest across all sectors of the building industry and throughout the consumer market with its innovative one-stop-shop approach to the delivery of information online.
For more information visit: The Construction Centre
Notes for Editors:
The Construction Centre: Number 1 for delivering results on products and people
The Construction Centre is committed to supplying the building industry and consumer market with relevant results on products and people.
The Construction Centre is part of the UK250 Ltd group established in 2000 and based in Warwickshire, UK.
For More Information
Contact: Angela Gallacher (Head of Press & Marketing)
Address: 1 Alpha House, Farmer Ward Road, Kenilworth, Warwickshire, CV8 2ED
Telephone: +44 (0) 1926 865 825
###