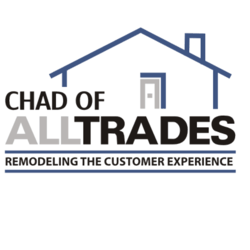 The goal for the tournament is to raise $80,000 for the Boys and Girls Club of Carlsbad.
(PRWEB) June 26, 2013
The San Diego home remodeling company that is known as Chad of All Trades has been helping customers by handling their home improvement projects across the county for several years. The company specializes in projects that include remodels of kitchens, bathrooms and exteriors of homes including decks, windows and siding work. The team at Chad of All Trades, in furtherance of its belief in the importance of community involvement, hereby announces that it will serve as a sponsor for the 2013 World Beach Bocce Ball Tournament that's set to be held next month.
The tournament will be held on Saturday, July 13th, at what is known as Dog Beach in Del Mar, California. This will be the eighth year that Chad of All Trades has served as a sponsor for this event, and the tournament attracts the best bocce ball players from all over the world. This is the 33rd year in a row that the tournament has been held. The tournament will begin at 8 a.m. on July 13th, and those who are interested in attending can find the location by searching for the San Diego River Mouth in Del Mar and parking nearby.
Chad of All Trades will serve as the scorecard sponsor, which means that the company will provide the funds necessary to pay for those scorecards to be used by the tournament participants. The overall effort behind the tournament is geared towards raising money for charity. The goal for the tournament is to raise $80,000 for the Boys and Girls Club of Carlsbad.
The effort with regards to the Boys and Girls Club of Carlsbad has been occurring for several years with Chad of All Trades. Chad Arendsen, the President of Chad of All Trades, sits on the facilities committee with the club and he received an honorary service award from it in 2012. Anyone who enjoys bocce ball is invited to come out and watch the tournament with the added benefit of knowing that money spent on concessions and the like will be benefitting charity.
About Chad of All Trades
Chad of All Trades is a San Diego home remodeling service that has been providing help by way of home remodeling projects, repair work, outdoor remodeling projects, home expansions and many other types of home improvement work. The team of San Diego home remodelers has a collective level of professional experience that exceeds 40 years, and the team is expanding into these markets because of its trusted track record of results.