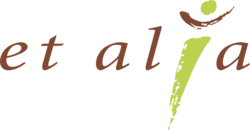 These are world-class business solutions that will transform our business. Gregory Turner, VP IT, LPCiminelli
Milwaukee, WI (PRWEB) June 27, 2013
et alia, llc., the premier SAP channel partner focused on enterprise construction technologies, announced today that LPCiminelli selected et alia's rapid deployment solution, CREW Emerging. LPCiminelli is a leading building contractor operating out of offices in Buffalo and New York City and will use CREW Emerging to support its project, business, and document management needs across its enterprise.
Tweet this: @et_alia_CREW and @LPCiminelli partner to deliver #CREW Emerging, #SAP #ERP, #ECM, and #PIM software.
By partnering with et alia and implementing a fully integrated solution around CREW Emerging, LPCiminelli will replace all of its existing systems that manage projects, financials, subcontracting, payroll, CRM, analytics, and project documents. Combining the business management strengths of SAP CREW ERP, Newforma Project Management, and OpenText Electronic Content Management, LPCiminelli is supporting its significant growth and improving its data efficiency objectives.
"The complete scope and integrated nature of the CREW Emerging solution will enable all of our teams to share and analyze project data more effectively, across our company," says Gregory Turner, Vice President of Information Technology at LPCiminelli. "It will be delivered within a condensed deployment, delivering more immediate returns on our investment. These are world-class business solutions that will transform our business. The combination of tier one ERP, PM and ECM will allow LPCiminelli to improve project data accuracy, process efficiency, and system scalability. By partnering with et alia, we can afford to be a best-run business."
"CREW Emerging is about delivering end-to-end construction functionality on an unmatched tier-one SAP technology platform by true construction experts in a time frame and price point that is attractive for the customers. I am thrilled to be partnered with LPCiminelli in the delivery of CREW Emerging," says Dustin Anderson, COO at et alia, llc. "Delivering this level of value to an award winning family organization like LPCiminelli, gives me great pride."
About LPCiminelli
Since 1961, LPCiminelli has been achieving award winning results for institutional and commercial clients. Whether implementing comprehensive energy improvement programs, constructing complex research facilities or managing a design-build-finance program to build state-of-the-art facilities – they are committed to achieving the highest quality strategic outcomes. Throughout their history, they have been highly regarded by clients and industry partners alike for integrity and ingenuity. They began as a general contracting firm and have grown to become a top echelon national construction group. As they evaluate tactical growth through current and future partner relationships, they continue to assist clients through construction management, design-build, general contracting, program management and P3 (public-private partnerships).
About et alia, llc
As the premiere SAP channel partner focused on construction, et alia is committed to helping companies transform function into value by driving more profit from every project. Combining extensive SAP business management experience with years of construction industry expertise, et alia developed a suite of high value construction solutions. Whether in the office or on the jobsite, et alia's industry leading CREW ERP, mobility, business analytics, and project information management applications allow construction companies throughout the America's to more accurately manage people, projects, and performance. Providing a comprehensive, integrated, and scalable suite of project management solutions that combine technology, functionality, and flexibility, enabling growth-oriented companies to enhance operations, improve efficiency, and increase their bottom line. et alia was founded in Milwaukee, WI in 1999 by Brad Nicolaisen. To learn more visit: http://www.etalia.com or call +1 (414) 342-4030