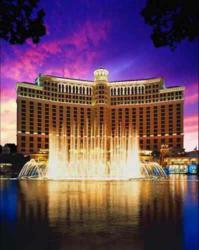 Early Registration Deadline Until February 15
Dallas, Texas (PRWEB) February 01, 2013
According to The Globe and Mail on 10-1-2012, the construction fraud under investigation resulted in overcharges and indicated corruption was an accepted and tolerated part of the construction industry. Investigations into tax fraud and money laundering led to the formation of the Charbonneau Commission to look into corruption in public construction. Testimony at the Quebec public hearings include contractors admitting to rigging bids and paying off politicians, civil servants and contractor employees. (The Globe and Mail/10-1-2012)
Many would like to believe that fraud in construction is limited to isolated occurrences involving a few bad apples. These revelations demonstrate that corruption in public construction projects is widespread, involving major corporations, civil servants and politicians.
On March 26-27 in Las Vegas, The Construction Audit & Cost Control Institute (CAACCI) will present a two-day seminar, "Construction Fraud: Detection, Prevention & Response." This seminar explores fraud and corruption and provides practical solutions to avoid future problems. Committed professionals come to this course to learn:

How to understand and address fraud-related overcharges
How kickbacks are paid and practical ways to detect them
How contractors rig bids and fix prices
Fraud implications of subcontracting
To identify indicators of fraud in construction
How to investigate and prove suspected wrongdoing
Ways to involve management in addressing the challenge of fraud in construction
Practical approaches to avoid and minimize construction fraud
Instructor Courtenay Thompson provides construction fraud seminars for internal auditors, management and investigators worldwide. He is the co-developer of courses on audit and control of construction costs, and has developed and presented courses on purchasing fraud and contract auditing. Courtenay is known for inspiring attendees to professional accomplishment by raising awareness and providing practical knowledge and tools. Attendees have reported detecting fraud or overcharge immediately after the training.
The Construction Audit and Cost Control Institute, Inc. (CAACCI) of Dallas, Texas was created in 2008 by R. L. Townsend & Associates and Courtenay Thompson & Associates as a resource to share information and solutions for today's challenges in construction audit and construction cost control. CAACCI members include project management and construction audit representatives from a wide range of private and public organizations.
For more information on this seminar, "Construction Fraud: Detection, Prevention & Response," March 26-27, at the Bellagio in Las Vegas please visit: http://www.caacci.org