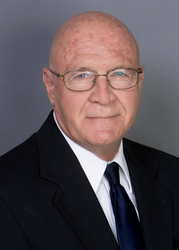 Santa Ana, Calif. (Vocus) July 17, 2009
Mike McGovern, an entitlement, development and construction management veteran, has joined The Moote Group - a full service land management firm serving California, Nevada, Arizona and more.
As a licensed civil engineer, McGovern is responsible for directing all development projects of the firm from entitlement and due diligence review to client relations and marketing initiatives for The Moote Group. Over the course of his real estate career, McGovern has managed several large development projects consisting of more than 30,000 units and associated infrastructure; managed the development and construction of a community of 6,000 units, 36-hole golf course, a community college, four schools, 80 acres of retail space a 30-acre lake and designed and constructed a 1,000 acre rail-served industrial development under budget and ahead of schedule.
McGovern has worked for some of the top development/construction firms in Orange County such as SunCal Companies (project manager); Hunsaker & Associates (associate vice president); Centex Real Estate Corp. (vice president of land development); Bramalea California, Inc. (vice president of land development) and The Lusk Company (chief engineer).
He received a master's of science degree in engineering management from Loyola Marymount University and received a bachelor's degree in architecture/engineering from California State University, San Luis Obispo. McGovern is a licensed civil engineer in California and a licensed general contractor. Currently, he is a fellow grade member of the American Society of Civil Engineers (ASCE).
About The Moote Group
The Moote Group - a full-service land management firm serving California, Nevada and Arizona that assists with every aspect of development projects from entitlement to finished product, with special emphasis on engineering feasibility, development and building cost estimates and all phases of construction management. Additional information is available at http://www.moote.com .
###