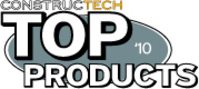 Our customers are saying they love the way Job Simplicity just plugs right into the accounting software they already use like QuickBooks and Simply Accounting.
Calgary, Canada (PRWEB) April 28, 2010
Job Simplicity (http://www.JobSimplicity.com), a new construction software application for small residential and commercial builders, has rapidly gained popularity and a growing customer base among contractors in Canada and the United States. Job Simplicity provides full-scale construction management functionality backed by plug-and-play integration with QuickBooks® and Simply Accounting by Sage. According to developer HomeFront Software™, Job Simplicity's rapid success can be attributed to its unique combination of powerful capabilities, ease of integration with existing accounting applications, and affordability for even the smallest commercial and residential contractors.
Small commercial and residential builders like what they see in Job Simplicity, says Daryl Shenner, CEO of HomeFront Software (http://www.homefront-software.com). "It's more than just a great price for a complete range of construction management tools. Our customers are saying they love the way Job Simplicity just plugs into the accounting software they already use. They can have Job Simplicity up and running quickly without any disruption to their business. Of course for small builders, the real payoff is the ability to run their businesses more effectively, win more bids, and achieve better profit margins."
Available in both commercial and residential versions, Job Simplicity is designed specifically for small builders who want construction software without spending a fortune on replacing their QuickBooks or Simply Accounting systems. In one powerful suite of software, Job Simplicity provides tools for sales and marketing, estimating, bid management, purchasing, scheduling, job costing, and service coordination.
For many years, HomeFront Software has developed solutions for larger builders that could afford full-scale construction software with advanced features. But according to Shenner, "Technology today is much more affordable and scalable. That's why we developed Job Simplicity to provide powerful features for job costing, estimating and scheduling so small builders can bid, build, and manage just like their larger competitors."
Ultimately, Shenner says, it's all about a construction software program living up to its name. "We developed Job Simplicity so smaller commercial and residential builders could have an affordable, integrated construction management system. When a single entry [in Job Simplicity] can carry all the way through to accounting, running a construction business becomes so much more efficient. Builders can be out doing what they do best – building. HomeFront Software's Job Simplicity made it easy for them to get there."
To inquire about a free trial version of Job Simplicity Construction Software, call (866) 716-7291 or visit http://www.JobSimplicity.com.
About HomeFront Software
HomeFront Software, based in Calgary, Canada, is a leading homebuilder management solutions provider that offers a complete solution for the entire home building process from one, easy-to-use software system. HomeFront provides homebuilders of all sizes with the real-time information necessary to make the business decisions that will maximize profits before, during, and after construction. HomeFront is a collaborative effort of technology experts who have been working in the residential building industry for over 20 years. The company was created to provide homebuilders with the tools they need to manage their businesses and WIN in today's competitive residential market.
###