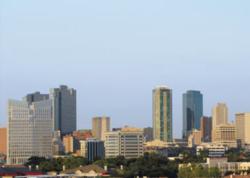 $100 Early Registration Discount Available Until July 31
Dallas, Texas (PRWEB) June 26, 2013
Rich Townsend, CEO of the consulting firm R. L. Townsend & Associates, will lead The "Effective Auditing of Construction Activity" seminar. This two day seminar provides auditors insight on how to partner with their management team to conduct effective audits of their organization's construction activity. Specific "how-to" construction audit techniques and other industry specific information will enhance the attendees' ability to identify and develop potential cost avoidance and cost recovery. The course will also help auditors identify opportunities for key process improvements and contract administration.
16 CPE Credits.
Mr. Townsend is a Certified Internal Auditor (CIA), a Certified Public Accountant (CPA), and Certified Construction Auditor (CCA). He currently serves on the advisory board for The National Association of Construction Auditors.
About The Construction Audit and Cost Control Institute
The Construction Audit and Cost Control Institute (CAACCI) of Dallas, Texas was created in 2008 to provide public offering seminars in affiliation with Courtenay Thompson & Associates. The CAACCI member's only website was created as a resource to share information for today's challenges in construction auditing and construction cost control. CAACCI members include project management and construction audit representatives from a wide range of private and public organizations. For more information, visit http://www.caacci.org.