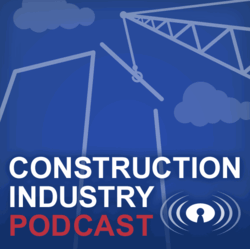 Podcasts are a great way to consume content and learn while commuting to work or working out at the gym.
St. Thomas, Ontario, Canada (PRWEB) August 30, 2011
The Construction Industry Podcast is a series of audio programs that are released episodically and can be listened to via direct download to a computer or on an iPod or other personal audio player. The Construction Industry Podcast is produced by Remontech, Inc.
This podcast is designed to provide valuable content to construction professionals looking to enhance their personal careers or businesses, as well as interviews on the latest trends in the construction sector. Episodes will cover a range of topics including construction management, marketing, safety, green building, and education, along with insights from a variety of customers, partners, and industry analysts.
This is an effort to share what Remontech, Remote Monitoring Technologies, has learned during 10 years of experience in the construction industry. On this podcast, Cesar Abeid, Project Manager at Remontech, brings to the audience fresh perspectives and tips, as well as opportunities for the listener to learn about new technologies and ways to enhance their careers and businesses in the construction sector.
The first three episodes cover the following topics:
"Social Media and the Construction Industry," Interview with Paul Wilkinson of Pwcom
(http://www.remontech.com/001-construction-industry-podcast-introduction-and-social-media-for-the-construction-industry/)
"Project Success and the Sydney Opera House," Interview with Greg McTaggart, Director, Building Development & Maintenance for the Sydney Opera House
(http://www.remontech.com/002-construction-industry-podcast-the-sydney-opera-house-and-project-success/)
"Universal Design and Web-based Tools," Interview with Deborah Murphy of ADAMI.
(http://www.remontech.com/003-construction-industry-podcast-universal-design-and-web-based-tools/)
Subscription to the Construction Industry Podcast is free and can be enjoyed in a variety of ways:
1. "Listen Now": the listener may click directly on the player at the beginning of every show post on http://www.constructionindustrypodcast.com
2. Audio MP3 Download: listeners can either click the "Download" link at the beginning of every episode post to listen to it in the browser, or right-click it to save the entire episode locally to their computer or MP3 player.
3. RSS Feed: Listeners who would like to receive new episodes immediately upon their release may subscribe to the podcast using software like iTunes or BlackBerry Podcasts.
4. Listeners can also subscribe to the Construction Industry Podcast by email by clicking here.
New episodes are expected to be released every 10 days.
###