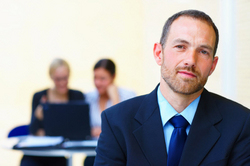 We believe there is a vital need for our personalized approach in today's consultant hiring arena.
Denver, CO (PRWEB) September 3, 2009
Today's challenging business environment requires companies to maximize valuable resources and implement key business strategies with laser-like efficiency. With flattened management structures and lean staffs, the reliance on outside consultants to accomplish these strategies becomes not just a "nice to have", but a critical business mandate. But with thousands of consulting firms, how does a company find the right consultant for their projects? How can they have a competitive bidding process without fishing through hundreds of proposals by companies with little or no demonstrated expertise?
ConsultantFORCE.com has launched the premier marketplace for expertise to make that process simple and efficient. At ConsultantFORCE.com, companies and organizations can connect with qualified, dedicated consultants from every field and find the right consulting firm through ConsultantFORCE's unique matching process. Personal account managers work with clients to clarify consulting project requirements and ensure that only consulting firms and/or individuals with the experience and relevant levels of expertise will submit proposals, providing the best possible options for success. Strategic alliances and long-term business relationships can be built from these matched introductions and from the competitive bidding process.
"As companies continue to try to grow their businesses and remain competitive in a struggling market, outsourcing has become of integral part of strategies to get projects done quickly and efficiently. To help accommodate this need, http://www.consultantforce.com provides a platform that provides personal account management along with online tools that allow a client that is seeking to hire a qualified consulting firm to find experts that best meet their individual needs through a competitive process," says Tom McLaurin, CEO & Founder of ConsultantFORCE, Inc. "We believe there is a vital need for our personalized approach in today's consultant hiring arena."
For consulting firms and independent consultants, lead generation is the life-blood of any successful practice. The ConsultantFORCE marketplace is the premier site for obtaining qualified leads on projects ranging from IT and system implementations to business analysis projects, from consulting for startups and new business ventures to marketing and sales initiatives. Consultants can develop personal profiles, link to their own websites, and provide new avenues to expose their services to the right companies, those who are actively seeking the best in consulting services.
ConsultantFORCE.com turns the necessity for consulting support into a strategic advantage for client companies. By having access to the best consulting firms and a method for matching their project requirements to those who can meet those needs in the most cost effective manner, ConsultantFORCE is slated to become the preeminent source for consulting talent on the web.
For more information on ConsultantFORCE.com:
http://www.consultantforce.com
# # #