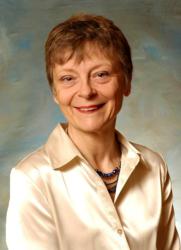 This is an amazing opportunity, not only for messengers and those who are seeking to change the world in a positive way, but also for anyone who feels they are struggling to find their place in the world and want be inspired by like-minded individuals
San Francisco, CA (PRWEB) March 09, 2012
Kathy Scheiern, PhD and owner of PurposeWorks LLC, a San Francisco consulting firm, has a message to share with the world about finding the real answers to the questions facing today's society. She believes that something needs to be done about the fear surrounding the lives of so many people and her thought-provoking message seeks to teach people how to replace this fear with love. She has been selected to share her message at the first annual Messenger Summit being held at the Hotel Marriott Del Mar in San Diego from March 21 to March 25.
According to Scheiern, the primary focus of most media, the government, and many corporations is promoting fear, and people experience the negative changes caused by these institutions at a faster pace every day. Fear increases the level of cortisol (stress hormone) in the body, swells unhappiness and anger, and creates self-limiting behavioral patterns. Scheiern says that because of this, constantly living in fear takes a harmful toll on the physical, emotional, and mental well-being of people who lack the proper tools to solve the fear-based problems they face on a daily basis.
Scheiern has mentored many business professionals on using personal, internal processes to solve problems, focusing on root causes. Her message aims to help people find answers to the tough questions anchored in the fear that tarnishes society. She believes that real answers for today's world can be found by looking to and living with love. Her presentation titled "Got Questions? Love is the Answer!" will offer seven actions that can increase the flow of love in the world.
The Messenger Summit will be the largest gathering of messengers in 2012. Transformational leaders from around the world will come together to answer the question, "How does my message inspire and change the world?" It will bring together over 100 speakers with messages of hope, healing, love, and joy for the world as an inspiring antidote to the fear that permeates society.
"This is an amazing opportunity, not only for messengers and those who are seeking to change the world in a positive way, but also for anyone who feels they are struggling to find their place in the world and want be inspired by like-minded individuals," explains Scheiern.
The event will present over 100 talks. There are two types of talks: Keynote Talks (40 minutes) and Messenger Talks (20 minutes). The keynote speakers are some of the most extraordinary transformational leaders in the personal growth and spiritual markets. Leaders such as...

Neale Donald Walsch
James Twyman
Greg Habstritt
Max Simon
Bo Eason
Robert Evans
Clay Collins
Kyle Cease
Cynthia Kersey
Rachael Jayne Groover
Datta Groover
Spryte Loriano
Pam Hendrickson
Randy Davilla
Garrett Pierson
These speakers, combined with the emerging messenger leaders such as Kathy Scheiern, will launch a uniquely powerful video website after the Summit. This free video website will stream all the presentations recorded at the event, turning these inspirational talks into viral messages that aim to change the world.
For more information about the Messenger Summit, or any of PurposeWorks LLC's services, call (415) 813-4199, visit http://www.YourBigBreakthroughCoach.com or http://www.messengersummit.com, or email Kathy at Kathy@YourBigBreakthroughCoach.com.
About PurposeWorks LLC
PurposeWorks LLC is a leading edge San Francisco human resources consulting firm and executive coaching company. They assist individuals and organizations with their growth and transformation efforts. Specifically, they help people achieve ongoing success by introducing and supporting the development of competencies in skill sets such as values-driven leadership, trust building, and employee empowerment. By balancing the importance of what is rational and readily measured with what is grounded in purpose and meaning, in integrity and trust, and in people and relationships, PurposeWorks LLC opens the doorway to next-level thinking and performance improvement for individuals and organizations.
Dr. Kathy J. Scheiern, owner and lead consultant for PurposeWorks LLC is a Certified Public Accountant who has over 25 years of international and domestic experience in providing performance improvement consulting to organizations and individuals. She holds a Ph.D. in Interdisciplinary Studies with a concentration in Organization Transformation, and a Masters of Science in Accountancy with an emphasis in International Business. She is a Certified Cultural Transformation Tools Consultant (providing values and cultural capital assessments and transformation support), a Certified Systemic Constellation Work Facilitator (in both Organization and Family Constellations), and a founding member of The Values Collaborative. As a San Francisco business coach, she has conducted numerous workshops on effective change processes, using a variety of tools and techniques to assist clients in transforming both their personal and organizational lives.