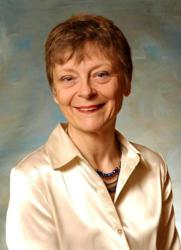 It is time to provide additional support to those individuals working so hard to make positive change in the world. We cannot afford to wait any longer
San Francisco, CA (PRWEB) December 09, 2011
San Francisco consulting firm PurposeWorks LLC announces a new service in support of U.S.-based change agents. The company is reaching out to those change agents who want to make a powerful impact in the world but can't identify why their work is not making a deeper impact. It is a natural next step from PurposeWorks' beginnings, to expand their own impact on the world by focusing on supporting those individuals and organizations working for positive change in the world. Change agents serve the entire world and Kathy Scheiern, Owner of PurposeWorks LLC, has worked in person, by phone, and over the web with change agents in Asia, Europe and Latin America.
"The United States has lagged behind the rest of the world in making positive changes to many areas of concern, and U.S.-based change agents have struggled more than their international counterparts to create successful change initiatives to address these concerns," said Kathy Scheiern, Owner of PurposeWorks LLC. "It is time to provide additional support to those individuals working so hard to make positive change in the world. We cannot afford to wait any longer."
The decision to support change agents is a natural extension of the work currently being done by PurposeWorks LLC to support business leaders in achieving increasingly positive results in their lives and in their organizations. Service offerings will be customized to optimize the particular focus and change efforts of each change agent. Not everything works for everyone – as our increasingly individualized business solution implementations demonstrate. Services to internationally based change agents will continue. The focus here is to help U.S.-based change agents who work in environments that are more resistant to their change efforts.
PurposeWorks LLC will be offering not only their standard workshop, "How to Make Any Workshop or Event More Transformational," but also customized consulting and support services to help U.S.-based change agents increase the effectiveness of their change efforts. Amendments to marketing materials and website information will be finalized and launched in early 2012.
For more information about PurposeWorks LLC's consulting in San Francisco or any of PurposeWorks' services, call them at (415) 813-4199 or visit them on the web at http://www.PurposeWorksLLC.com.
About PurposeWorks LLC
PurposeWorks LLC is a leading edge San Francisco human resources consulting firm and executive coaching company. They assist individuals and organizations with their growth and transformation efforts. Specifically, they help people achieve ongoing success by introducing and supporting the development of competencies in skill sets such as values-driven leadership, trust building, and employee engagement. By balancing the importance of what is rational and readily measured with what is grounded in purpose and meaning, in integrity and trust, and in people and relationships, PurposeWorks LLC opens the doorway to next-level thinking and performance improvement for individuals and organizations.
Dr. Kathy J. Scheiern, owner and lead consultant for PurposeWorks LLC is a Certified Public Accountant who has over 25 years of international and domestic experience in providing performance improvement consulting to organizations and individuals. She holds a Ph.D. in Interdisciplinary Studies with a concentration in Organization Transformation, and a Master's of Science in Accountancy with an emphasis in International Business. She is a Certified Cultural Transformation Tools Consultant (providing values and cultural capital assessments and transformation support), and a Certified Systemic Constellation Work Facilitator (a tool for identifying and exploring unseen dynamics at work in organizational systems). As a San Francisco business coach, she has conducted numerous workshops on effective change processes, using a variety of tools and techniques to assist clients in transforming both their personal and organizational lives.
###