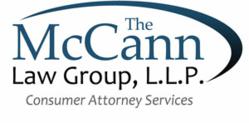 Jacksonville, Florida (PRWEB) April 30, 2013
The Better Business Bureau (BBB) recently improved their rating of Consumer Attorney Services in April, 2013. Consumer Attorney Services is proud to know their BBB ratings improved due to an effort to provide clients with the ideal customer experience.
The BBB is a nonprofit organization that offers free business reliability reviews and acts as an arbitrator between consumers and businesses. The BBB assigns a letter grade for businesses, the highest being A+ and the lowest being F, based upon a number of grading elements.
According to the BBB website, grades are based upon the following criteria:
1. Business' complaint history with BBB.
2. Type of business.
3. Time in business.
4. Background information on business in BBB files.
5. Failure to honor commitments to BBB.
6. Licensing and government actions known to BBB.
7. Advertising issues known to BBB.
The BBB evaluates complaint history based upon the number of complaints filed, the severity level of the complaint, the businesses' response to the complaint and whether or not the complaint has been resolved.
Consumer Attorney Services is dedicated to addressing and resolving complaints as early and effectively as possible. The BBB website lists all but one complaint against Consumer Attorney Services as, "Complaint resolved with BBB assistance." The only other complaint is listed as, "BBB found business made good faith effort to resolve complaint but customer not satisfied with business response."
In December of 2012, Consumer Attorney Services implemented a new strategy to ensure complete customer satisfaction by adding a complaint submission tool on their website. Concerned clients can submit any questions or concerns to Consumer Attorney Services for immediate review on their "File A Complaint" page or the Consumer Attorney Services homepage.
The client complaint submission tool is available 24 hours a day, 7 days a week. Any inquiry submitted during normal business hours is addressed within one hour of submission.
Consumer Attorney Services is a full service consumer advocacy law firm headquartered in Jacksonville, Florida helping families with foreclosure defense, debt settlement, bankruptcy, and more.