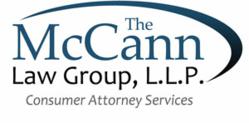 Jacksonville, Florida (PRWEB) June 04, 2013
Consumer Attorney Services recently brought on attorney Betty Loan as supervising attorney after the former supervising attorney, Robert Coker Jr., became promoted to managing attorney. Loan completed advanced coursework in real estate development, real estate finance, commercial finance, and real estate practice transactions making her an especially valuable asset to the national foreclosure defense team at Consumer Attorney Services.
Loan boasts over five years' worth of experience working in the real estate and financial industry. She worked as a commercial real estate loan officer for United Commercial Bank, a real estate analyst and REO asset management analyst at Capmark Finance, INC. and also worked at East West Bank as a special assets officer.
During this time, she evaluated loans, successfully closed loans totaling more than $257 million in debt financing, negotiated loan workout agreements, resolved title issues and more. Loan was able to gain a keen insider's perspective on the operations of the financial and real estate industry that would later provide valuable insight when she decided to move into the legal sector.
Loan attended Golden Gate University School of Law in San Francisco where she received her Juris Doctor in 2005. There, she received several prominent accolades including the Witkin Award for Academic Excellence in Property I, the Witkin Award for Academic Excellence in Writing & Research, and the Academic Excellence in Real Estate Law Award.
Prior to law school, Loan attended the University of California, Los Angeles and graduated with a Bachelor of Arts in political science. She was an active member in the Chinese-American Student Association, the Taiwanese-American Student Association and the Alpha Phi Omega national co-ed service fraternity.
She is admitted to the Florida Bar and holds a real estate broker license in the state of California. In her free time, she enjoys staying involved with the Guardian Ad Litem Program in Jacksonville as a child advocate volunteer. She also contributes her time as a pro bono attorney for the Jacksonville area Legal Aid.
Consumer Attorney Services is pleased to gain such a valuable addition to their foreclosure defense team and hopes more homeowners across the United States will be able to find the foreclosure resolutions they desperately require under Loan's guidance as supervising attorney.
Consumer Attorney Services is a full-service consumer advocacy law firm headquartered in Jacksonville, Florida, helping families with but not limited to foreclosure defense, debt settlement, and bankruptcy.