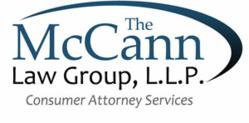 Jacksonville, Florida (PRWEB) May 22, 2013
In response to California start rates rising in April, Consumer Attorney Services began offering foreclosure offense services in May to help more California homeowners avoid foreclosure. According to an April 2013 report from Realtytrac, California foreclosure starts were up 13% in April and were up on a monthly basis for the third consecutive month in California.
Foreclosure starts are the number of homes that are just beginning to enter the foreclosure process. Some individuals within the real estate industry are speculating the recent increase in foreclosure starts in California may have resulted from changes to the California Homeowner Bill of Rights.
The president of Prudential California Realty, Rich Cosner, was quoted in Realtytrac's April report saying, "The increase in NODs is an expected result of the California Homeowner Bill of Rights that took effect in January."
The California Homeowner Bill of Rights became law on January 1, 2013. According to the Office of the Attorney General of California website, provisions of the new laws included:

Restrictions on dual tracking
Single points of contact for homeowners
Required verification of loan documents
More time to prosecute mortgage-related crimes
Consumer Attorney Services plans to help more California homeowners avoid foreclosure by offering foreclosure offense legal services across the state. Foreclosure offense includes a number of techniques an attorney may use to take legal action against a mortgage lender in order to help prevent foreclosure.
Foreclosure offense techniques can include a quiet title lawsuit or seeking to uncover violations in lender practices. Foreclosure offense attorneys may look for violations of the Fair Debt Collection Practices Act (FDCPA), the Truth in Lending Act (TILA) or look for instances of robosigning.
Consumer Attorney Services is a full-service consumer advocacy law firm headquartered in Jacksonville, Florida, helping families with but not limited to foreclosure defense, debt settlement and bankruptcy.