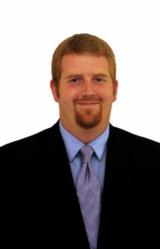 Jacksonville, Florida (PRWEB) April 18, 2013
Consumer Attorney Services added attorney Brice Bratcher of counsel to their national foreclosure defense team in April to help North Carolina homeowners fight foreclosure. Consumer Attorney Services knows Bratcher's experience in foreclosure defense and varied working career within the legal community makes him a great fit for their foreclosure defense team.
Bratcher managed law firms including North Carolina Senator Doug Berger's office for two years and Mediation, INC., a law firm which handled court ordered mediations on the state and federal levels. He also worked for the Howard, Stallings, From and Hutson law firm as a department manager for three years before attending law school.
Bratcher graduated cum laude from the North Carolina Central University School of Law where he received his Juris Doctorate. While in law school, he was an active leader in student government and a two-time member of the moot court team. He also participated in the Saul Lefkowitz Intellectual Property Moot Court Competition.
Consumer Attorney Services noticed many North Carolina homeowners were still having serious issues in dealing with their banks despite a recent settlement to help homeowners in foreclosure. Consumer Attorney Services selected Bratcher to address these problems.
The recent $25 billion mortgage settlement was geared towards motivating banks to do a better job helping homeowners, but some homeowners in North Carolina are still battling with foreclosure difficulties. One major problem lies in the banks' ability to continue moving forward with foreclosure actions while homeowners file paperwork to apply for a loan modification.
An April 2013 article titled "One Year After Mortgage Settlement, Frustrations Linger For Troubled Borrowers," on the Charlotte Observer website touched upon this problem in saying, "Janet Menetrier was surprised to be served a foreclosure notice on her Charlotte home in early December, just three months after Bank of America promised her a loan modification over the phone."
Consumer Attorney Services believes their addition of Bratcher will help more homeowners in North Carolina find foreclosure solutions without the banks ripping the rug out from under them. With legal representation and an understanding of the North Carolina foreclosure process, homeowners can prepare themselves to avoid foreclosure.
Consumer Attorney Services is a full service consumer advocacy law firm headquartered in Jacksonville, Florida, helping families with foreclosure defense, debt settlement, bankruptcy law and more.