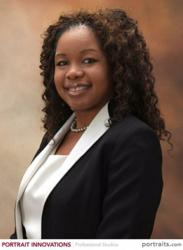 Jacksonville, Florida (PRWEB) April 25, 2013
Consumer Attorney Services became aware of delayed foreclosure processing times in Tennessee and added Raven Perry-Beach to their national foreclosure defense team in April to address homeowner concerns. Consumer Attorney Services plans to utilize Perry-Beach's knowledge of bankruptcy, debt settlement, and foreclosure defense to help Tennessee homeowners find foreclosure solutions as fast as possible.
Perry-Beach established the Law Office of Raven Perry-Beach in 2011 to provide Tennessee residents with bankruptcy, debt settlement and foreclosure defense services. Prior to then, she worked as an attorney advisor to the Department of Veteran's Affairs, Board of Veteran's Appeals.
Perry-Beach graduated from Vermont Law School and received her Juris Doctorate in 2007. She is admitted to practice law in the Commonwealth of Massachusetts, the District of Columbia and the state of Tennessee.
Perry-Beach stays active in a number of professional organizations. She is a member of the Napier-Looby Bar Association and the Tennessee Bar Association. She is also a member of the Lawyers' Association for Women and the National Association of Consumer Bankruptcy Attorneys.
Perry-Beach contributes to her local community by serving on the board of directors for two nonprofit organizations, Living Development Concepts (LDC) and Women of the World (WOW). Living Development Concepts (LDC) is a community housing development organization and Women of the World strives to empower refugee women to self-sufficiency.
Consumer Attorney Services selected Perry-Beach to help Tennessee homeowners facing foreclosure find resolutions as early as possible despite a recent increase in the time it takes to process a foreclosure.
According to an April 2013 article, titled "Foreclosure Processing Time at New High," on the United Press International website, "The average time to complete a foreclosure increased from the previous quarter in 39 states, led by Oregon (up 61 percent), Arkansas (up 42 percent), Texas (up 40 percent), Tennessee (up 37 percent)…"
Consumer Attorney Services is a full service consumer advocacy law firm headquartered in Jacksonville, Florida, helping families with foreclosure defense, debt settlement,bankruptcy law and more.